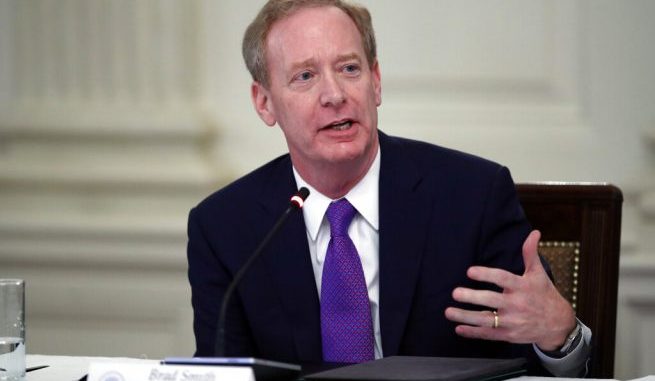 OAN Newsroom
UPDATED 1:00 PM PT — Thursday, June 11, 2020
Microsoft has stated it won't sell facial recognition technology to police departments without federal laws in place. Company head Brad Smith made the announcement on Thursday and noted the decision is in keeping with past Microsoft policy.
According to Smith, the sale to police would have to follow "national law, grounded in human rights, that will govern this technology."
He has said the bottom line is to protect human rights as this technology is deployed.
"We'll also put in place some additional review factors, so that we're looking at other potential uses of this technology to go even beyond what we already have for other potential scenarios," added Smith.
Activists and civil rights groups have claimed law enforcement may be using the tech to identify people participating in ongoing demonstrations.
The move comes after IBM earlier this week said it would no longer offer general purpose facial recognition or analysis software.