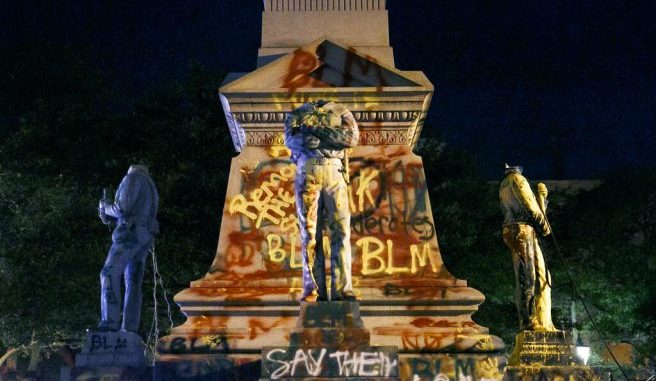 OAN Newsroom
UPDATED 2:48 PM PT — Thursday, June 11, 2020
Confederate statues are coming down across the country. Some have been removed by order, while others have been toppled by force.
On Wednesday, a monument depicting four generic Confederate service members in Portsmouth, Virginia was the latest target. However, its partial collapse quickly ended in devastation.
According to officials, a man was standing below the statue when it came tumbling down and struck him in the head.
NEW: At least one person is critically injured in Portsmouth, Virginia, when a confederate statue falls on a protester during its removal: pic.twitter.com/ZNKquvWPkp

— Alex Salvi (@alexsalvinews) June 11, 2020
"He was convulsing on the ground, lost a great amount of blood," stated one witness. "We're asking everyone to pray for him right now."
The unidentified male was rushed to the hospital, where he remains hospitalized with life-threatening injuries.
The demonstration was part of a greater movement against symbols of the Confederacy and colonization of America, which protesters claimed represents modern day racism.
On the same day, seven people were arrested in Miami for allegedly vandalizing a Christopher Columbus and Juan Ponce de León statue. In Boston, a different Columbus statue was beheaded.
Dallas city officials filed a motion to tear down its own memorial of Confederacy President Jefferson Davis, which has been a fierce subject of debate for months.
Even Congress has grappled with the matter. House Speaker Nancy Pelosi recently called for the removal of 11 other statues across the country, including those of Jefferson Davis and General Robert E. Lee.