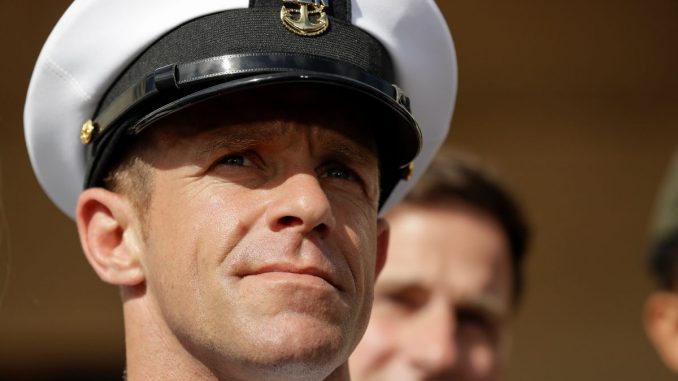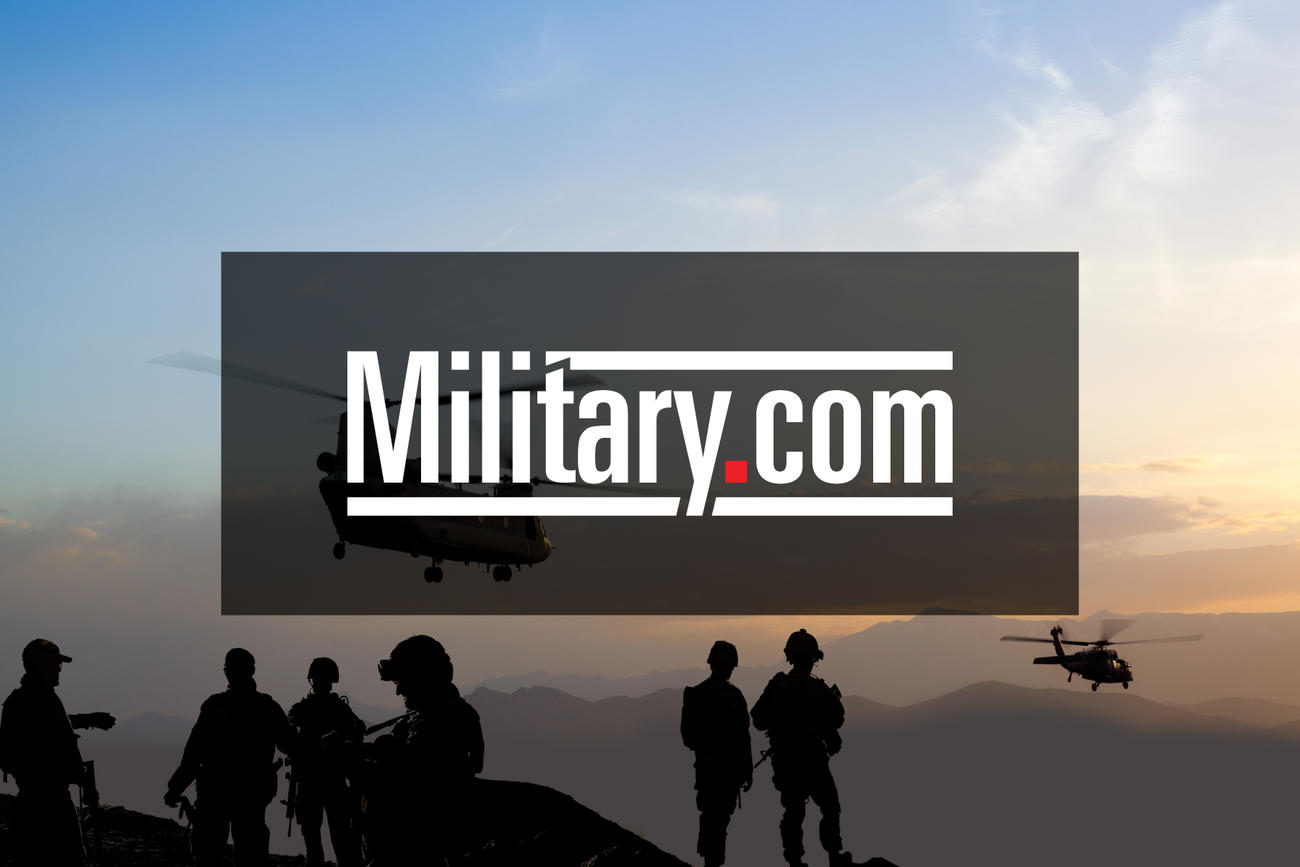 Hours after Kenneth Braithwaite was sworn in as Navy secretary, he was named in a lawsuit by a retired SEAL who claims service officials illegally leaked documents to a reporter in an attempt to smear him.
Eddie Gallagher, a former chief special warfare operator who was convicted of taking an improper photo with a corpse in a high-profile war crimes case last year, also named The New York Times reporter Dave Philipps in the lawsuit, filed in the U.S. District Court for the Southern District of California.
Read Next: Sailors Who Stopped Corpus Christi Terror Attack May Receive Awards
In the suit, which asks for unspecified damages and alleges defamation of character and corrupt dealings by the Navy, Gallagher claims Philipps was offered a "Golden Egg" by the Navy: exclusive access to a "mother lode" of privileged communications and confidential documents in exchange for reporting a damning narrative designed to pressure the SEAL into taking a plea deal.
Gallagher had been accused of 10 war zone offenses, including allegedly stabbing to death a teenage Islamic State prisoner during a 2017 deployment to Iraq, and was also accused of shooting Iraqi civilians. Following a trial full of missteps, including a prosecution witness who confessed to the prisoner murder Gallagher was accused of, and a lead prosecutor kicked off the case after allegedly attempting to spy on reporters covering the matter, the SEAL was acquitted on all but one charge.
He was demoted in July 2019 for posing for a photo with the dead prisoner's body, but President Donald Trump, who had taken an active interest in Gallagher's case, announced in November that he would restore his chief petty officer rank. Trump also opposed Navy efforts to strip Gallagher of his SEAL trident, a coveted uniform device, before his retirement. Amid the ensuing tension between the White House and the Defense Department over the issue, Navy Secretary Richard Spencer would be fired. Gallagher was allowed to keep his trident.
The new lawsuit states Philipps, who covered the matter for the Times in 28 separate articles, demonstrated "reckless disregard for the truth" and "worked in earnest" to frame Gallagher in a "false negative light," aided by 500 pages of documents allegedly leaked to him by members of Naval Criminal Investigative Service, the Navy's prosecution team, and Naval Special Warfare Command.
In a statement to Military.com Friday night, the New York Times defended Philipps' reporting in its entirety.
"Mr. Gallagher's complaint is long on conspiracy theory and very short on facts about what actually happened in Iraq," Danielle Rhoades Ha, the Times' vice president of communications said. "Dave Philipps did what any good journalist should: he accurately reported on a criminal trial, including testimony that implicated Mr. Gallagher in the death of a man. Nowhere in a 40-page complaint does Mr. Gallagher deny his role in the killing."
Cmdr. Clay Doss, a Navy spokesman at the Pentagon, late Friday night declined to comment on the complaint. 
"We don't discuss pending litigation," he said. 
Philipps, who is now writing a book about the Gallagher case, had numerous explosive scoops on the matter, including a December 2019 story including video interviews the SEAL's former teammates gave to investigators.
"This guy is freaking evil," one SEAL said of Gallagher, according to the report. Another called Gallagher "toxic" and said he was "perfectly OK with killing anybody that was moving."
Gallagher's attorney, Tim Parlatore, a former naval surface warfare officer who filed Friday's lawsuit, said at the time the videos in question were full of lies and inconsistencies, and said in the complaint that the videos were "completely eviscerated" when the SEALs later testified in court.
The lawsuit, which denigrates Philipps, a 2014 Pulitzer Prize winner and 2010 finalist, as a "marginal reporter" who traffics in "negative and bigoted stereotypes," also castigates Cmdr. Christopher Czaplak, the prosecutor initially assigned to the Gallagher case, as an ambitious officer with "marginal legal skills" who, it alleges, fed false information to reporters to get a win.
The complaint itemizes alleged inaccuracies in multiple reports by Philipps, claiming he invented witnesses and made up allegations against Gallagher including that he "indiscriminately [sprayed] neighborhoods with rockets and machine-gun fire."
As a result of the reporting, and the Navy's alleged campaign to tarnish Gallagher, the complaint states, the SEAL's family was subjected to death threats and spent thousands in additional court costs and therapy and counseling fees, and suffered intense mental and emotional distress.
Parlatore told Military.com Friday night that it was "pure coincidence" that the lawsuit was filed the same day Braithwaite was sworn in as Navy secretary, adding he had been waiting for "more than a year" for the Navy to investigate the alleged improper leaks and get to the bottom of them.
"We didn't want to do this. Had the Navy done a proper investigation, we wouldn't have to do this," he said.
While the lawsuit is a civil complaint and seeks only monetary damages, he said the identification of Navy officials who improperly leaked privileged information could lead to charges under the Uniform Code of Military Justice.
"People can go to jail for this," he said.
Related: Trump to Restore SEAL Gallagher's Rank, Dismiss Soldiers' War Crimes Charges
— Hope Hodge Seck can be reached at hope.seck@military.com. Follow her on Twitter at @HopeSeck.
© Copyright 2020 Military.com. All rights reserved. This material may not be published, broadcast, rewritten or redistributed.