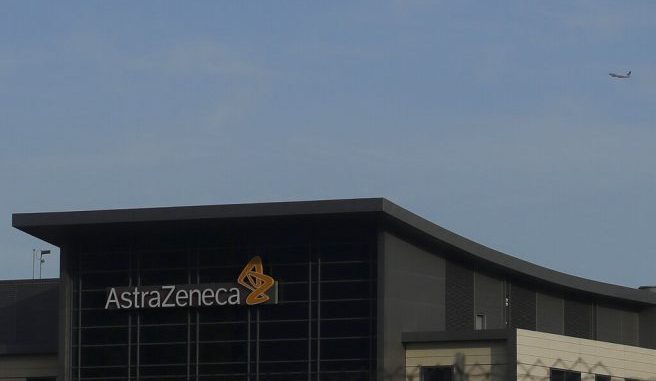 OAN Newsroom
UPDATED 12:07 PM PT — Friday, May 29, 2020
The developer of a major COVID-19 vaccine candidate is providing updates on the progress of testing its efficacy.
On Thursday, the chief executive of AstraZeneca, a company developing a leading candidate alongside the University of Oxford, announced their study has concluded the first stage of clinical trial testing with the formal publication of results expected soon.
"We finished phase 1-2 last week actually and we should see the results very soon, but the team have already seen the results," said chief executive Pascal Soriot. "…the Oxford group, the general institute, has announced that they are starting phase 2-3 in the U.K. in 10,000 volunteers."
"We have also announced that we will start a large phase 3 study in the U.S. of 30,000 volunteers," he continued. "This is going to probably more going to start in July or so."
While remarking on the next steps in the path to deployment of the vaccine, Soriot envisioned a possible issue with phase three, which requires testing of a vaccine's efficacy in natural conditions. During this step in the testing process, a large number of subjects are given the vaccine in order to have their response to non-artificial infection assessed.
Ironically, he pointed out as rates of infection decrease in uncontrolled settings, the likelihood subjects will become infected decreases. This would make it more difficult to assess the vaccine candidate's effectiveness against the disease.
Thanks to @HHSGov @SecAzar we're proud to announce US commitments for @UniofOxford #COVID19 vaccine, as we are working on a number of agreements in parallel to ensure broad & equitable supply throughout the world at no profit during the pandemic. https://t.co/I1yPwrkASO pic.twitter.com/fYXtKRAWX1

— AstraZeneca (@AstraZeneca) May 21, 2020
An alternative method is what is referred to as challenge trials, where vaccines against pathogens that are relatively rare in the wild are tested by artificially infecting human subjects. This is a method Soriot did not dismiss entirely as a possibility, but which he said is not part of the research team's immediate plans.
"'Now, the problem we will all have I think is we are running against time a little bit because we see already in Europe the disease is declining," he explained. "It is still going in the U.K. because U.K. started later…still going in the U.S., but very soon the disease's intensity, if you will, will be low and it will become difficult, so we have to move very quickly."
Moreover, Soriot cited other concerns. He pointed out the accelerated process under which COVID-19 vaccines are being tested raises ethical issues that have not yet been resolved by overall consensus within the medical community.
"'You know, the ethical issues around this are yet to be resolved and the process, the protocol by which we conduct those studies, still has to be defined," he stated. "And I suspect, maybe at some point it will be done, but we thought it is too early because we still have a chance to show efficacy in a normal way, if you will, doing a clinical trial as you do with vaccines."
The University of Oxford also commented on the progress of trials separately. They provided a two-to-six month timeline for final results, which they say is dependent on the number of subjects who become infected under natural conditions.