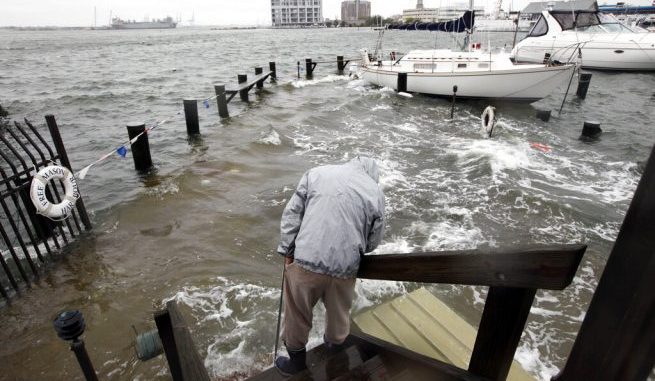 OAN Newsroom
UPDATED 7:24 AM PT — Friday, May 29, 2020
Emergency officials are assessing the challenges of preparing for this year's hurricane season.
During a briefing with President Trump Thursday, the Federal Emergency Management Agency (FEMA) officials announced the Atlantic hurricane season is expected to have 13 to 19 named storms and six to 10 of those storms could develop into hurricanes.
FEMA Administrator Peter Gaynor added that on top of predictions for an above average hurricane season this year, disaster efforts will be further complicated by the ongoing coronavirus pandemic.
"We ask everyone today, be ready today, make sure your family, your friends, your businesses are ready," he stated. "It could take more time this season than it would in a typical season, again, while the complexities of COVID-19 response."
#COVID19 won't stop other disasters from happening but it will adjust how we prepare for them.

Today, we released guidance & resources to help emergency managers & public health officials prepare for hurricane season.

Read the plan here: https://t.co/vbGdP3MJCB#EMGTwitter pic.twitter.com/HgIXQrjvPY

— FEMA (@fema) May 20, 2020
Despite the ongoing pandemic, FEMA is well funded this year due to Congress providing an additional $40 billion in funds.