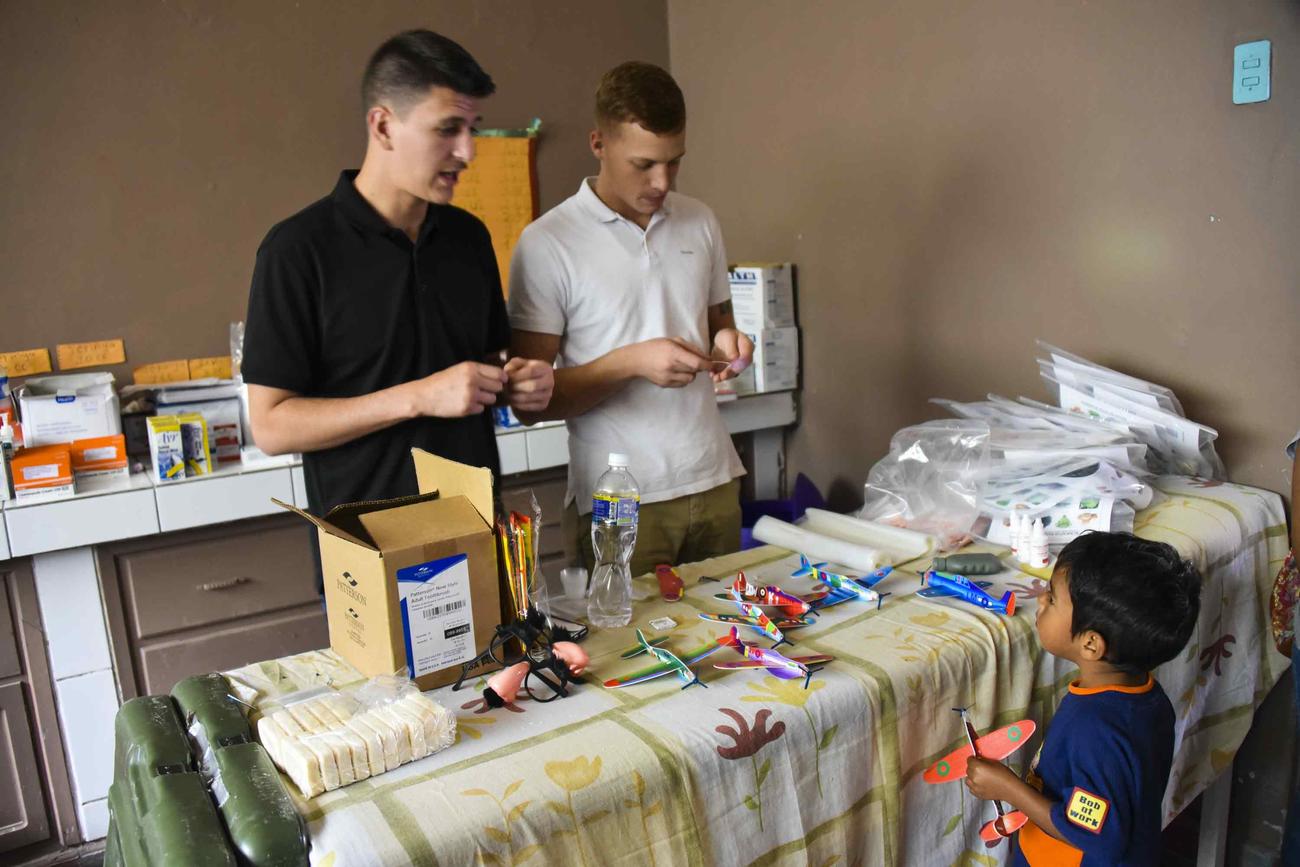 Tricare will no longer cover vitamin D screenings for patients who have no signs of a deficiency, according to the Defense Health Agency.
Officials announced May 20 that the military health program would stop covering the tests for patients with no symptoms — a decision based on recommendations from some medical associations and the U.S. Preventive Services Task Force, which has questioned the accuracy of vitamin D screenings and noted a lack of a consensus in the medical community on what lab results constitute a deficiency.
Read Next: Navy Announces New Rules for Deploying After Ships' COVID-19 Outbreaks
"This policy change was a result of recommendations from several professional medical associations, including USPSTF, the Endocrine Society, the American Society for Clinical Pathology and the American Academy of Pediatrics, all of which recommend against population level screening," a DHA official said.
Vitamin D is vital to maintaining healthy bones because it increases the intestines' ability to absorb calcium, an important component of bone mineral. Without sufficient vitamin D, children can develop rickets and adults may be susceptible to fractures.
Research indicates that it also is important to the function of the heart and cardiovascular system, muscles and endocrine glands, and immune response.
Symptoms of low vitamin D levels can include bone pain and muscle weakness.
Earlier this month, scientists at Northwestern University reported a correlation between low vitamin D levels and more severe cases of COVID-19. In a retrospective analysis of cases in several countries, the researchers found that those with high COVID-19 mortality rates, such as Italy, Spain and the United Kingdom, had populations with lower levels of vitamin D.
They also found a "strong correlation" between vitamin D levels and the overwhelming immune system response, known as a cytokine storm, that can occur in severe cases of COVID-19 and lead to death.
The research, which was released before it was published in any medical journals, along with other studies of vitamin D in relation to the coronavirus, prompted Britain's health agencies to recommend that people take vitamin D supplements through autumn, according to an article published May 20 in the Lancet.
But researchers from the United States, United Kingdom and Ireland said people should not be taking excessive amounts of vitamin D to prevent COVID-19.
In an article released last week in the journal BMJ Nutrition, Prevention and Health, they recommended that everyone follow government guidelines for vitamin D supplements — in the U.S., that's 600 international units a day or 800 international units a day for those over age 70 — eat a balanced diet and enjoy short regular exposures to sunlight.
For patients who exhibit symptoms of vitamin D deficiency and for those whose physicians deem a screening medically necessary, Tricare will continue covering vitamin D screenings.
— Patricia Kime can be reached at Patricia.Kime@Monster.com. Follow her on Twitter @patriciakime.
Related: Army IDs 34-Year-Old Reservist Who Died From COVID-19.
© Copyright 2020 Military.com. All rights reserved. This material may not be published, broadcast, rewritten or redistributed.