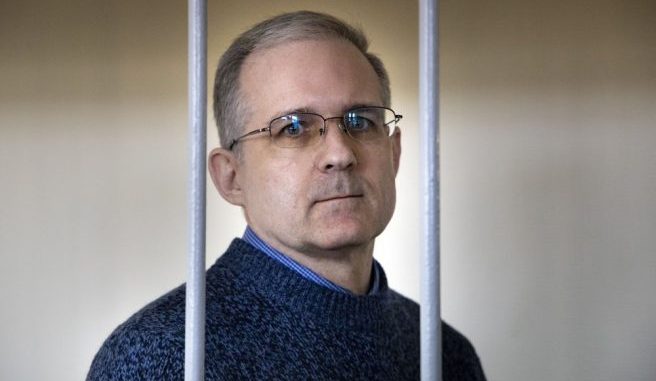 OAN Newsroom
UPDATED 7:23 AM PT — Tuesday, May 26, 2020
A former U.S. Marine being held in Russia is awaiting a verdict as prosecutors and his defense council conclude their arguments.
On Monday, prosecutors asked a Moscow court to give Paul Whelan a maximum sentence of 18-years in a maximum security prison.
"We have to admit that this is a very severe requirement from the prosecutor, it is absolutely ungrounded and badly motivated," said Vladimir Zherebenkov, Paul Whelan's lawyer. "We are shocked, to be honest."
The trial, which began March 23, has been sealed off to the public due to confidential information discussed in the case. This move was criticized by U.S. Ambassador to Moscow John Sullivan who questioned the transparency of conducting a trial hidden behind closed doors.
"It's a fundamental human right that anyone accused of a crime is presumed innocent and is tried in a fair, impartial and public hearing," said Sullivan. "The fact that it is a closed hearing, it's a secret trial…Paul (Whelan) hasn't seen the evidence against him…makes a mockery of justice."
Whelan was detained in a Moscow hotel in 2018 over accusations of trying to steal secrets from the Russian government. The former Marine claims to have been on vacation when he was arrested, but Russian authorities believe he was working as a U.S. Intelligence officer.
Supporters believe the cards are stacked against Whelan and that the final verdict will not go his way.
U.S. officials have said this case is a significant obstacle to improving U.S.-Russian relations. In the meantime, a verdict is expected to be handed down to Whelan on June 15.