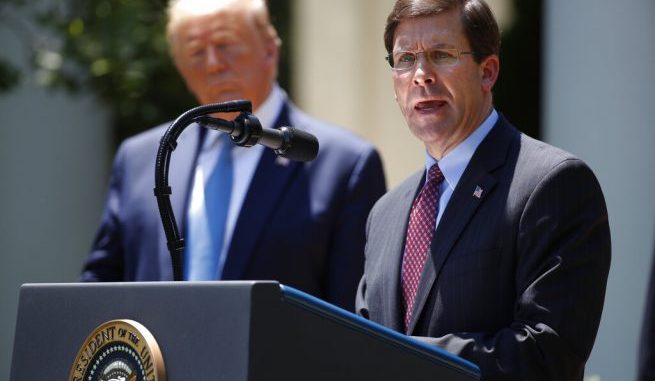 OAN Newsroom
UPDATED 12:30 PM PT — Friday, May 22, 2020
The defense secretary has expressed optimism that the U.S. will be able to produce and provide a vaccine by the end of the year. On Friday, Mark Esper stated it is absolutely a possibility that the Trump administration will deliver a vaccine for COVID-19, at scale, by the end of 2020.
The secretary confirmed he has spoken with medical experts about the prospect and is confident the administration will get it done.
"We've been ahead of the curve and in the fight from day one. This is the next phase of this battle and we will deliver, on time, the vaccines. I've already had meetings internally with my folks to make sure we're properly aligned and resourced." – Mark Esper, Secretary of Defense
Watch @savannahguthrie's full interview with Secretary of Defense @EsperDoD on terror attacks at military bases, developing a coronavirus vaccine, and how he plans to honor service members over Memorial Day weekend. pic.twitter.com/UVBquI11vJ

— TODAY (@TODAYshow) May 22, 2020
President Trump recently unveiled a federal task force to lead the $10 billion charge to get a vaccine done.
According to the Pentagon, Esper was not promising anything, but simply announcing a goal.
READ MORE: President Trump Unveils New Vaccine Effort 'Operation Warp Speed'