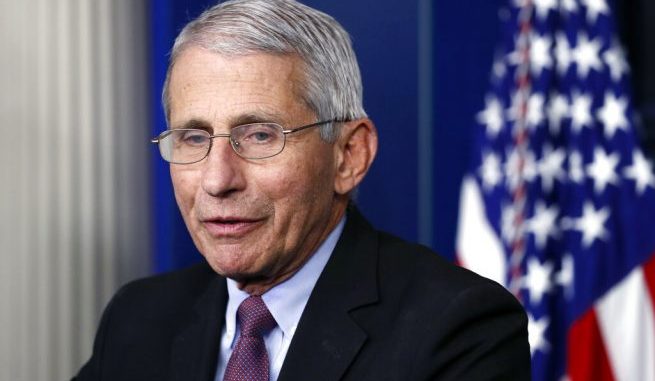 OAN Newsroom
UPDATED 2:00 PM PT — Friday, May 22, 2020
On Friday, Dr. Anthony Fauci spoke out in favor of reopening the nation's economy. The leading medical expert of the White House coronavirus task force has said prolonged stay-at-home orders could cause irreparable harm.
The doctor noted that while the lockdowns were crucial during the peak of virus cases, now is the time to "get back to some degree of normal."
According to him, if states and cities follow the guidelines in place, we can move forward in a safe way, boost morale and regain our economy.
"We can't stay locked down for such a considerable period of time that you might do irreparable damage and have unintended consequences, including consequences for health," stated Dr. Fauci. "It's for that reason that the guidelines are being put forth, so that the states and the cities can start to reopen."
He went on to say Americans can expect phase three of reopening to start by the beginning of summer, possibly July.
His remarks come as businesses across the nation are starting to reopen ahead of schedule in defiance of prolonged stay-at-home orders.
MORE NEWS: States Attempt To Stop Spread Of COVID-19 Amid Reopening Efforts