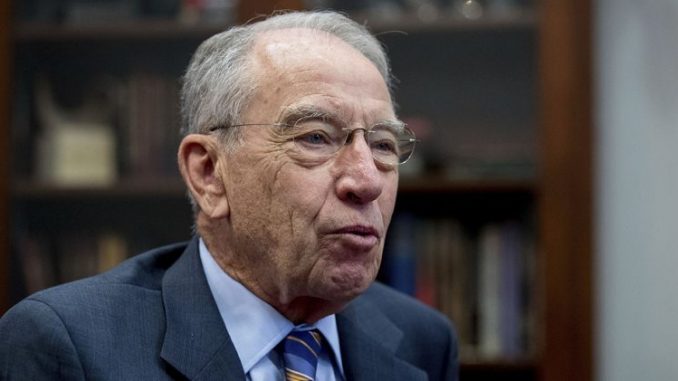 OAN Newsroom
UPDATED 7:32 AM PT — Thursday, May 21, 2020
Sen. Chuck Grassley (R-Iowa) said he expects the White House to explain the latest firing of State Department Inspector General Steve Linick.
On Wednesday, the Iowa Republican noted that President Trump should have notified Congress of Linick's firing, which otherwise was perfectly legal.
"I don't question the President's ability to fire people he can appoint, but I do suggest that the law must be followed," he stated.
This came after Democrats attacked the president by alleging a conflict of interest behind Linick's dismissal.
The late-night, weekend firing of State Department IG Steve Linick is an acceleration of the President's dangerous pattern of retaliation against the patriotic public servants charged with conducting oversight on behalf of the American people. https://t.co/VavmuJpX25

— Nancy Pelosi (@SpeakerPelosi) May 16, 2020
Grassley also criticized — what he called — political appointees serving as acting inspectors general.
"I don't question having acting IGs, but it shouldn't be a political appointee," he stated. "So, the law allows that to happen and I am working with a Democrat, that I'm not going to name, to hopefully get a law passed so that when we have an acting IG, we have somebody that does not have any political bias."
The senator added that increased political bias in the U.S. government may hinder transparency and accountability at federal agencies.