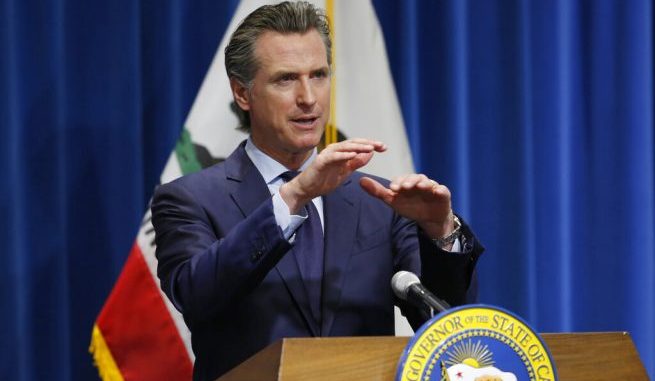 OAN Newsroom
UPDATED 10:55 AM PT — Sunday, May 17, 2020
California Governor Gavin Newsom recently expressed the federal government has an obligation to provide aid to states impacted by the coronavirus pandemic. On Sunday, he claimed federal funding should not be looked at as a charity.
The House recently approved $1 trillion in aid to state and local governments as part of coronavirus relief legislation, but the Senate is not expected to pass the measure.
According to the governor, giving more funding to states is a matter of directly helping Americans. Several governors have said they need the aid to help fund front line workers, such as medical staff and police.
"It's to protect peoples' safety and well-being. This is a moment where we need to meet the moment head on and acknowledge this is not a red issue or blue issue. This has impacted every state in America."
– Gavin Newsom, Governor of California
California is facing its first budget deficit in eight years, which Newsom has directly blamed on the pandemic.
MORE NEWS: Calif. Gov. Newsom Proposes Billions In Budget Cuts