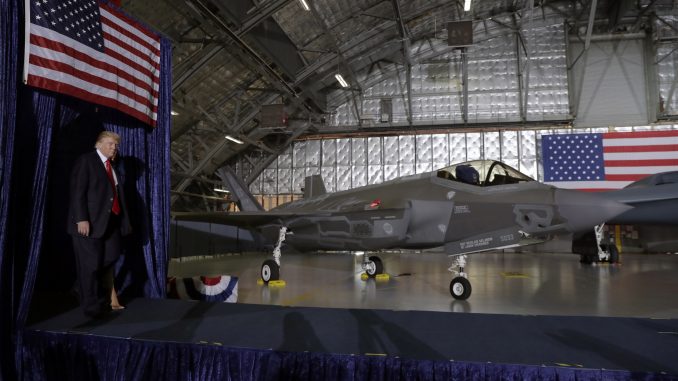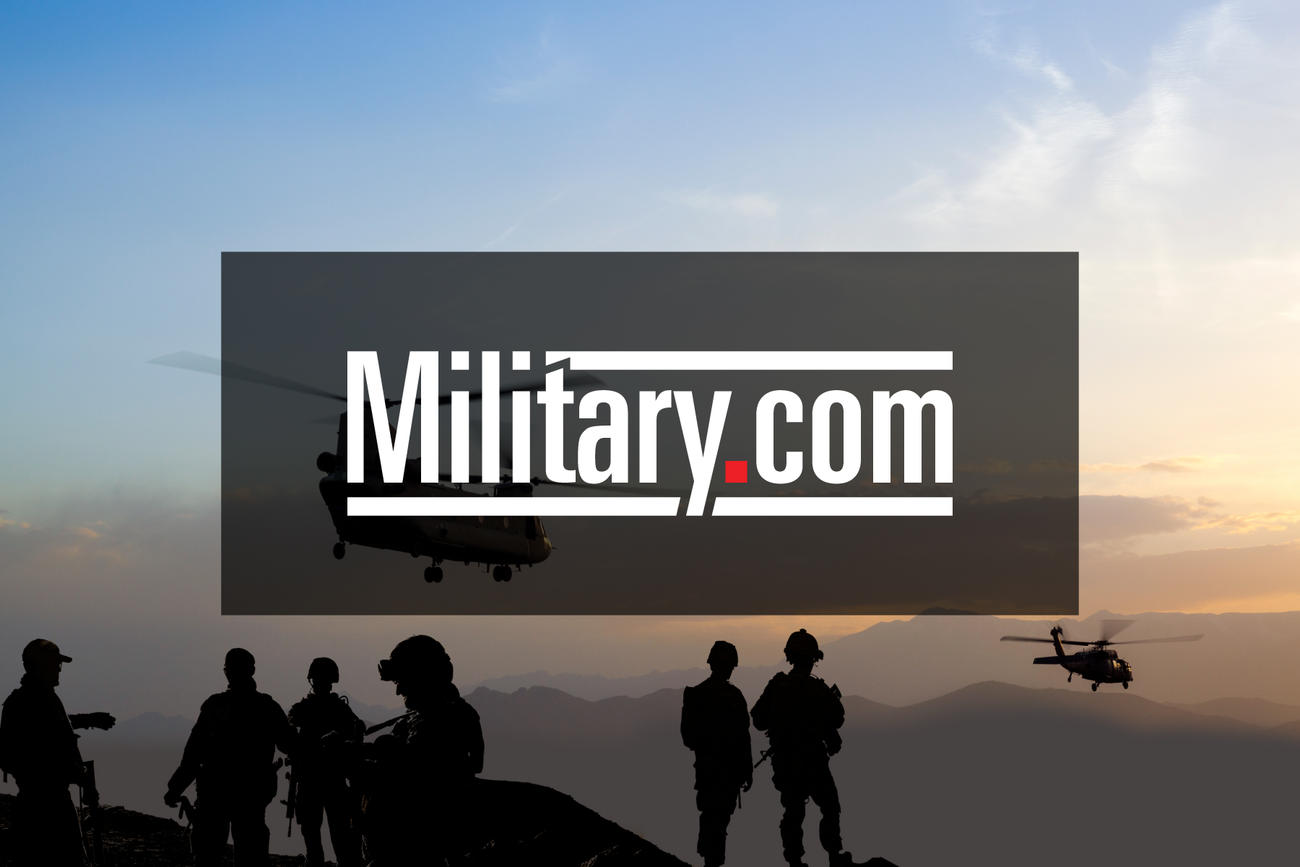 President Donald Trump on Thursday suggested it may be time to manufacture all parts for the F-35 Joint Strike Fighter in the United States.
During an interview with Fox Business Network's Maria Bartiromo, the president was asked about incentivizing U.S. companies to do more work stateside instead of relying on supply chains that have been moved abroad.
Trump pointed to the fifth-generation fighter jet as an example.
"I could tell you hundreds of stories of the stupidity that I've seen," he said during the interview. "As an example, we make a fighter jet. It's a certain fighter jet, I won't tell you which, but it happens to be the F-35."
Related: Lawmakers Consider Blocking Some F-35 Deployments over Huawei 5G Network: Reports
He continued, "The problem is, if we have a problem with a country, you can't make the jet. We get parts from all over the place. It's so crazy. We should make everything in the United States."
Trump referenced the problems with Turkey's participation in the F-35 program.
Last year, after Turkey, a NATO ally, ordered the Russian-made S-400 anti-aircraft surface-to-air missile system, the U.S. barred it from purchasing the F-35 and began phasing out aircraft parts the country produces. Turkey was responsible for supplying roughly 1,000 different pieces for the stealth jet, which are still coming in.
U.S. officials noted at the time that finding new suppliers could cost hundreds of millions of dollars. The Pentagon is moving to wind down contracts with Turkish industries this year.
"What happens? What if we [no longer] have a good relationship?" Trump said, referring to his connection with Turkey's President Recep Tayyip Erdoğan.
Whether Trump will press the Pentagon and Lockheed Martin, the main F-35 manufacturer, to rely solely on U.S. suppliers is not immediately clear. A spokesperson for Lockheed Martin referred all questions to the Defense Department.
"The department has no comment," said Air Force Lt. Col. Mike Andrews, a Pentagon spokesman. "Please contact the White House for anything related to comments made by the president."
Over the last year, Trump has emphasized what he sees as a need to shift to an "America First" policy to restore manufacturing jobs in the United States.
However, the F-35 was conceived as a global program. It was founded by nine partner nations: the U.S., United Kingdom, Italy, the Netherlands, Turkey, Australia, Norway, Denmark and Canada — though Canada has not committed to buying the aircraft. Foreign Military Sales customers include ­Israel, Japan, South Korea and Belgium.
In September, the U.S. opened the door to Poland as a potential F-35 FMS customer. Then earlier this year, the U.S. government greenlit the sale of the F-35 jet to Singapore, potentially expanding the fifth-generation program in the Pacific.
It's also not the first time Trump has gotten involved in conversations surrounding America's most expensive fighter jet program.
The F-35 program's total cost has been projected at more than $1 trillion over a 50-year service lifetime. Its past has been plagued with breakdowns — including engine fires and peeling and crumbling insulation in its cooling lines, as well as cost overruns and other issues.
Prior to his inauguration, Trump cited the F-35's "tremendous cost and cost overruns" when he hinted at the possibility of a renewed competition with rival defense contractor Boeing Co. for "a comparable F-18 Super Hornet!"
The Boeing-made F/A-18E/F Super Hornet, however, doesn't offer the same level of stealth or sensor technology as the F-35.
Trump's latest comments come on the heels of a new Government Accountability Office report, which states that the F-35's existing supply chain runs the risk of additional challenges, given some suppliers "struggled to meet increased production demands in 2019."
Turkey's impending ouster from the program has placed a greater burden on other suppliers, the GAO said in a report released earlier this week.
"We found that Turkey's recent suspension from the F-35 program is likely to compound these existing supply chain issues," the report states. "Turkish suppliers will provide parts through the end of lot 14 deliveries (scheduled to take place through 2022), in part, to avoid disruptions to aircraft deliveries and additional cost growth from standing up new suppliers."
In October, the Pentagon finalized a $34 billion deal with Lockheed to produce the next three delivery groups, known as Low Rate Initial Production (LRIP) lots 12, 13 and 14. The deal — the largest to date — totals 478 F-35 aircraft, with 149, 160 and 169 jets per batch for the U.S. military services and international customers.
But "lots 12-14 still face some risk receiving parts from Turkey," the agency said, because the transition to new supply chains may not be as seamless as F-35 program officials hope.
"According to program officials, some of these new parts suppliers will not be producing at the rate required until next year, as roughly 10 percent are new to the F-35 program. Airframe contractor representatives stated it would take over a year to stand up these new suppliers, with lead times dependent on several factors, such as part complexity, quantity, and the supplier's production maturity" in addition to mandatory qualification testing of these parts, according to the GAO.
The Joint Program Office on Thursday said there were "no surprises" in the GAOs latest report.
Regarding the supply chain's impact on fleet readiness, the JPO said it has already been providing adequate updates on its progress as the F-35 moves into its next milestone for full-rate production, expected in 2021.
— Oriana Pawlyk can be reached at oriana.pawlyk@military.com. Follow her on Twitter at @Oriana0214.
Read more: Veteran Duped by Phony Marine Awarded $1.7 Million in Stolen Valor Case
© Copyright 2020 Military.com. All rights reserved. This material may not be published, broadcast, rewritten or redistributed.