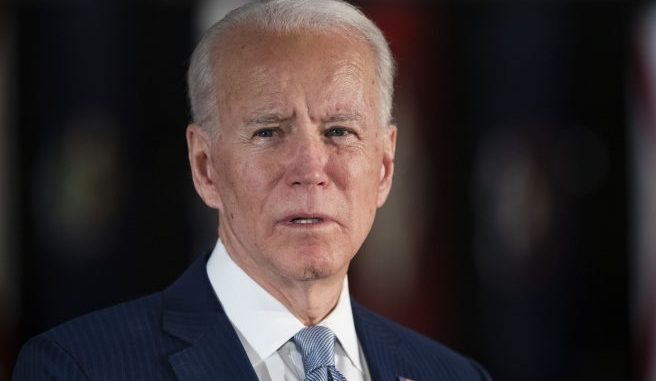 OAN Newsroom
UPDATED 9:56 AM PT — Friday, May 15, 2020
Former Vice President Joe Biden has recently been pressed on sexual harassment claims made by his former staffer Tara Reade.
During an interview Thursday, he said while the allegations should be taken seriously, he also believes they should be "thoroughly vetted."
The presumptive Democrat 2020 presidential nominee went on to claim he does not remember Reade, who worked for him during his Senate tenure. He also noted that her story "changes considerably."
Biden was also questioned on what he would tell voters who are torn on whether or not to cast their ballot for him. He made the following remarks on the matter:
"I think they should vote with their heart and if they believe Tara Reade then they probably shouldn't vote for me. I wouldn't vote for me if I believed Tara Reade."
Biden's comments follow a letter sent to his campaign by Reade's lawyer, which called for his Senate papers to be released.
Meanwhile, the America Rising Political Action Committee released a new ad which suggests Biden is part of the "deep state" swamp of corruption.
The ad, posted Thursday, claims Biden has only had one job for his entire life and has no real-life experience beyond being a career politician.
WATCH:

40+ years in Washington.
2 failed presidential campaigns.
Joe Biden is just another do-nothing career politician.

Joe says it best himself: "My time is up."

— America Rising (@AmericaRising) May 14, 2020
The ad concludes that Biden is just another do-nothing career politician who has been trying to become president for the past 32 years.