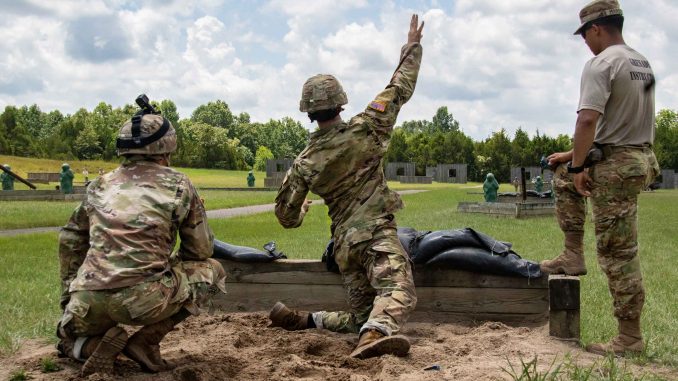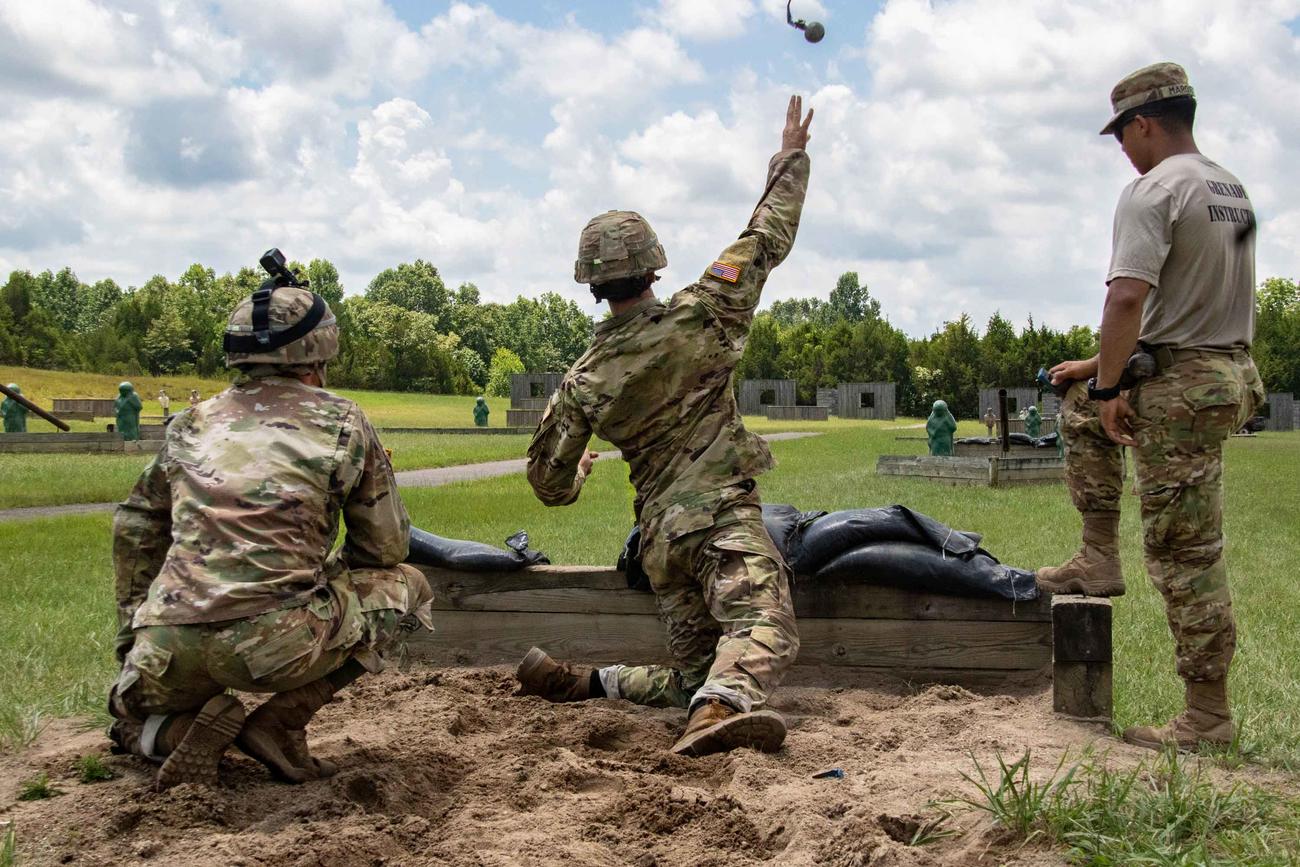 U.S. Army Cadet Command has ordered that all cadet summer training, traditionally held at Fort Knox, Kentucky, will be significantly adjusted to prevent the spread of the novel coronavirus.
"CST 2020 planning is in progress, and all appropriate measures are being undertaken to ensure the health and safety of our cadets, cadre and civilians," Maj. Gen. John Evans, head of Army Cadet Command, said in a recent Army news release, describing the decision not to hold cadet training courses at Knox this summer.
"The situation regarding the pandemic is still evolving and, because of this, plans for CST 2020 have been adjusted so we can still meet all of our training requirements, but the inability to complete training as we normally do will not hinder any cadets ability to move forward in ROTC."
Related: Army Defends Decision to Have West Point Graduation
The decision comes about two weeks after the Army came under scrutiny for its decision to return about 1,000 cadets to the U.S. Military Academy at West Point for a June 13 graduation ceremony that will feature a speech by President Donald Trump. West Point and Army officials say that the cadets had to return anyway to complete final medical procedures prior to entering the service that can only be completed at West Point.
Army ROTC produces about 70% of the officers entering the service each year and is available through nearly 1,000 college campuses around the country.
Every year, Fort Knox hosts the Basic and Advanced Camps that expose cadets to field training and soldier skills. But this year, these camps will be held on other campuses during the fall semester, according to the release.
Advanced Camp will be broken up so some basic tasks, such as first aid, map reading, and donning nuclear, biological and chemical protective gear, will be taught on college campuses, according to Richard Patterson, spokesman for Cadet Command.
Other skills, such as live-fire exercises and navigation courses, will be taught during rigorous off-campus field training exercises during the fall and spring semesters. These exercises will be held on major military installations and will be certified by each respective brigade commander, according to the release.
Cadets who commission in academic year 2021 will complete a two-week course that will include a leadership field training exercise and select warrior tasks, such as live hand grenade training, a night infiltration course, and buddy team live fire exercise.
Senior cadets who have completed all other commissioning requirements except Cadet Summer Training will not be required to attend training at Fort Knox and will commission on time, according to the release.
The Distributed Basic Camp program will provide cadets an additional program of instruction in an on-campus setting prior to the start of their fall semester to qualify them for the advanced course load of Military Science Level III classes, the release adds.
Basic Camp is designed for individuals who come into ROTC later in college. It teaches initial military science-level material, such as drill and ceremony, rank identification and military customs.
Other CST courses typically conducted off of Fort Knox — such as internships, the Nurse Summer Training Program, military badge-producing schools and Cadet Troop Leader Training –will not be conducted this summer, the release states.
"One of our main focuses remains to develop leaders by accessing, training and educating," Evans said. "The decision to adjust the implementation of summer camps will allow leaders to focus on setting conditions so movement and training can be conducted in a safe manner in the future."
Matthew Cox can be reached at matthew.cox@military.com.
Read More: ROTC Cadets Now Firing and Maneuvering with Live Ammo at Camp
© Copyright 2020 Military.com. All rights reserved. This material may not be published, broadcast, rewritten or redistributed.