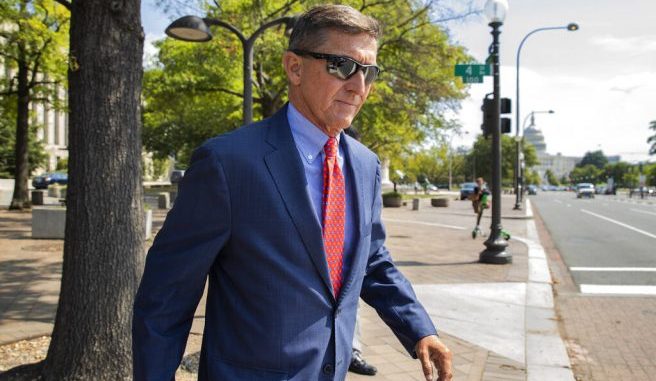 OAN Newsroom
UPDATED 1:00 PM PT — Wednesday, May 13, 2020
A U.S. district judge is attempting to slow the Justice Department's motion to drop the charges in the criminal case of former National Security Adviser Michael Flynn.
On Tuesday, Judge Emmet Sullivan indicated he is planning to allow third party submissions to inform his ruling over Flynn's dismissal. He will be receiving amicus briefs, or 'friend of the court' briefs, which will allow non-parties with interest in a case to share opinions.
Flynn's counsel responded by arguing such 'friend of the court' briefs are not permitted in criminal cases under local court rules or Supreme Court precedent. The former adviser's defense team noted there is no place for third parties to meddle in a dispute between the United States and a criminal defendant.
They also suggested Sullivan's order was influenced by a recent filing from a group calling themselves "Watergate prosecutors," who implied political influence played a role in the decision to dismiss the case.
This followed the Justice Department's resolution on the recommendation of U.S. attorney Jeff Jensen, which stated the FBI had insufficient evidence to question Flynn in the first place. According to the resolution, the former adviser's statements during the interview also didn't lend much to the broader investigation of ties between Russia and the Trump campaign.
Judge Sullivan has the ability to ask the Justice Department for further information regarding their verdict as he prepares to decide Flynn's fate. He could deny the DOJ's motion, block the withdrawal of Flynn's guilty plea and continue with sentencing. He could also dismiss the case, with or without prejudice, which would either permanently free the former adviser or open up the case for future review.
RELATED: Fitton: Gen. Flynn Got Justice Because Lawyers Fought Back