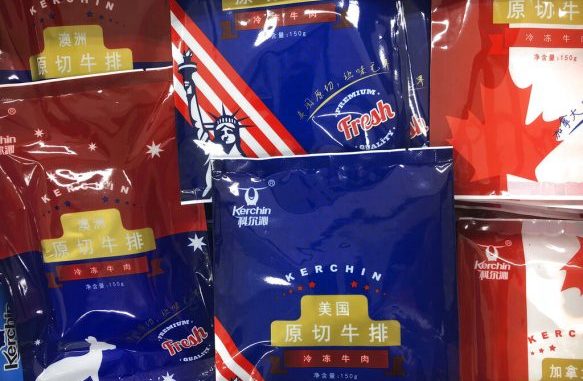 OAN Newsroom
UPDATED 7:49 AM PT — Wednesday, May 13, 2020
China is ramping-up economic pressure on Australia over its ongoing probe into Beijing's alleged cover-up of COVID-19. On Tuesday, China imposed a partial ban on the imports of meat from Australia and threatened an 80 percent import tariff on Australian barley.
Officials in Beijing have threatened to decimate Australia's foreign trade unless the nation drops its probe into the origins of the coronavirus outbreak.
China is the largest market for Australia's agricultural sector. The Asian country accounts for $153 billion, or 65 percent, of its total exports. Despite this, Australian officials said they will not back down.
"It's been an ongoing issue between our two countries and we have seen the level of trade of barley into China fall from $1.7 billion down to $600 million," explained Australian Prime Minister Scott Morrison, MP. "We have had anti-dumping inquiries in relation to Chinese products into Australia and not all of those decisions have been well received, but they've been made on the merits."
Australia is reportedly looking at limiting trade of strategically important goods with China in response to — what it calls — "economic coercion."