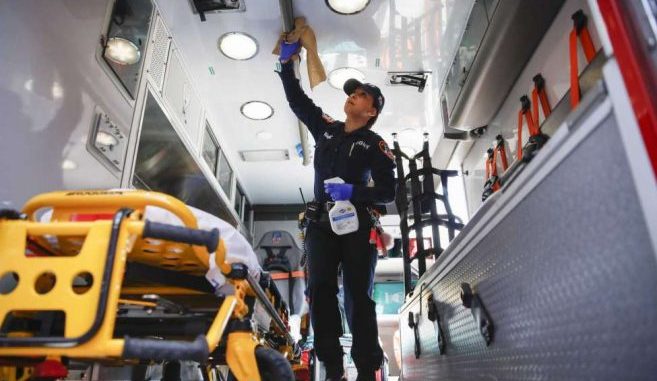 OAN Newsroom
UPDATED 8:10 AM PT — Tuesday, May 12, 2020
Health officials are tallying up the coronavirus death toll in New York City and are finding it significantly exceeds initial predictions. The CDC released a report Monday stating that they identified around 24,000 more deaths than originally recorded by local health authorities.
"And when you see the number of lives lost, again, we're right about where we started before we really went into the the heart of the crisis," stated New York Gov. Andrew Cuomo (D). "And that's what it's been, it's been a crisis."
CDC officials said nearly 14,000 of the excess deaths were confirmed to have had symptoms of the virus and more than 5,000 were put in a category indicating they "probably" succumbed to COVID-19.
The remaining number, accounting for nearly 5,300 victims, were asymptomatic and were believed to have been either directly or indirectly infected.
Researchers warned that demand on heath care providers and hospitals may be an obstacle for people in dire need of lifesaving care. They advised accounting for all causes of death during the crisis provides a more accurate measure of the death toll by accounting for deaths beyond lab confirmation.
Analysts believe a slew of factors contributed to the death toll miscount, including the availability of testing, contracting the disease after testing negative and dying outside of a health care setting.
Meanwhile, state officials are preparing to reopen less affected areas in Upstate New York when the statewide stay-at-home order expires on Friday.
New York City Mayor Bill de Blasio may begin reopening non-essential businesses as soon as June.
"So, I think it's fair to say that June is when we're potentially going to be able to make some real changes if we can continue our progress," he stated.