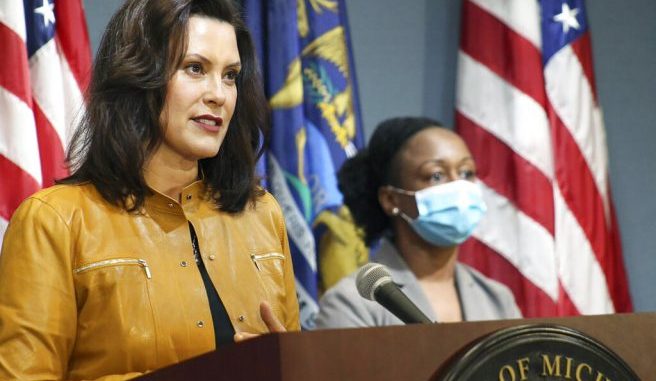 OAN Newsroom
UPDATED 9:21 AM PT — Monday, May 11, 2020
Manufacturing in Michigan officially started up again Monday after six weeks of closures. Pressure on Gov. Gretchen Whitmer (D) to begin allowing business to resume escalated recently.
It came to a head last week when Ohio Gov. Mike DeWine announced manufacturing would restart operations Monday as well. Gov. Whitmer is allowing plants to begin work as long as they abide by strict safety guidelines.
The reopening of key factories in Detroit will likely help rekindle America's automotive industry, which has struggled during the coronavirus pandemic.
[THREAD] Yesterday, I presented the 6 phases of the MI Safe Start Plan to re-engage our economy due to the #COVID19 pandemic. Let's break it down ???? pic.twitter.com/6o62IW7f4w

— Governor Gretchen Whitmer (@GovWhitmer) May 8, 2020
"And it will not be business as usual at the plants by any means, workers immediately will notice a huge difference as they come through the gates," said Michelle Krebs, economic analyst for Autotrader. "For one, they don't want massive amounts of people, which is typical, to go through the gates at all at the same time…they will have those staggered."
Detroit's 'Big Three' automakers, Ford, General Motors and Fiat Chrysler, plan to begin basic vehicle production and some supporting operations.