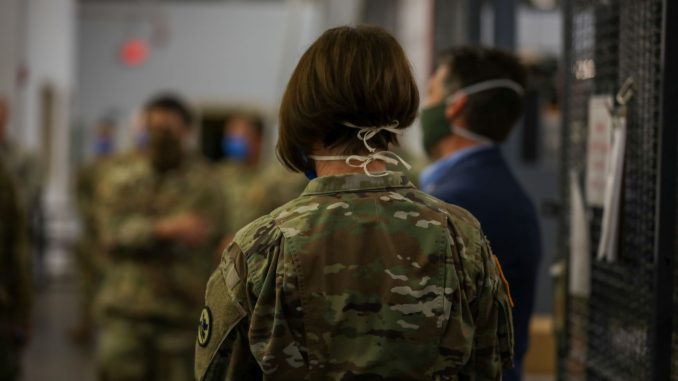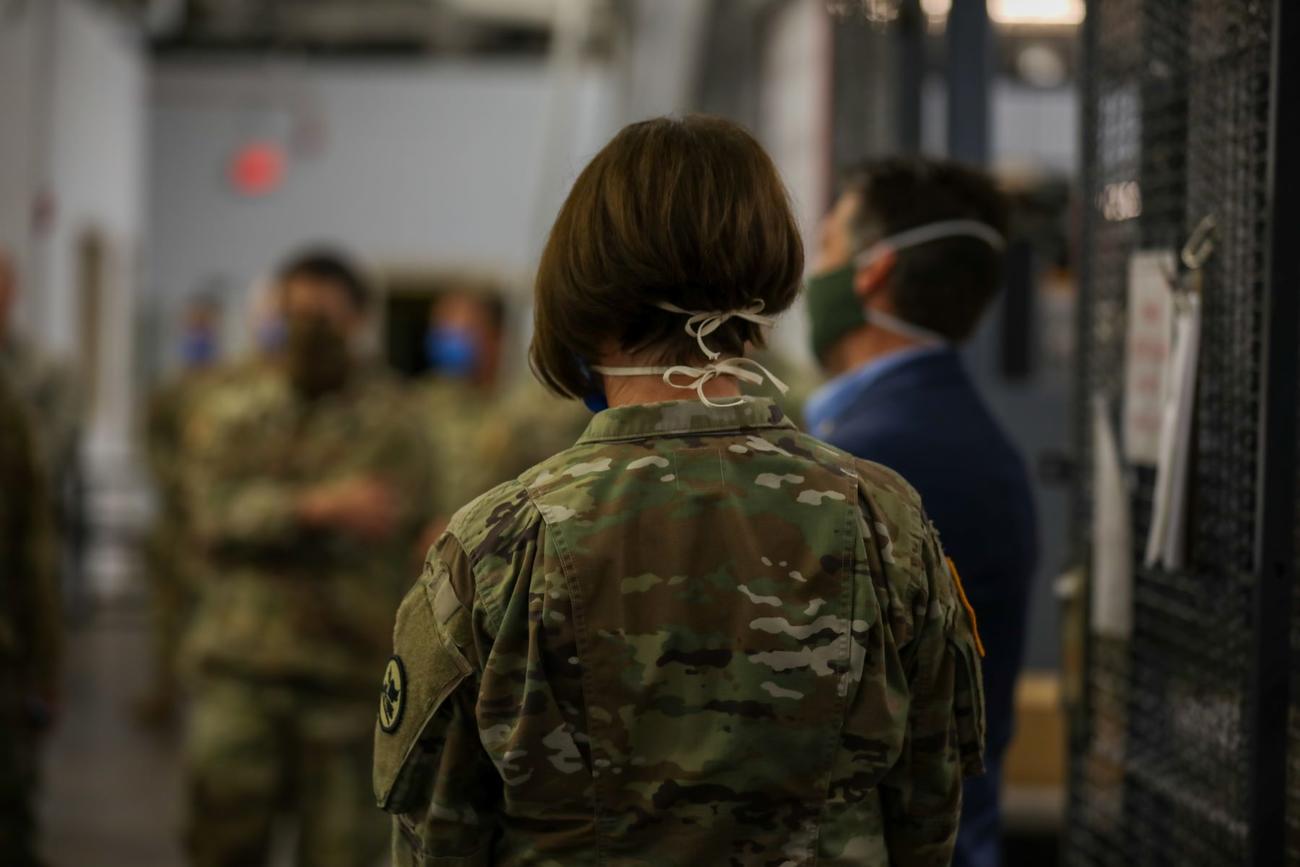 Twenty-seven men stood in formation before Col. Paul Stroud.
"It's not lost on me that tomorrow is Mother's Day," said Stroud, commander of the Army National Guard's 111th Ordnance Group.
Stroud was among a handful of high-ranking officers who showed up at the Alabama National Guard armory in Jacksonville on Saturday to see off the soldiers of the Guard's 666th Explosive Ordnance Disposal Company, who will soon head to an undisclosed location in Asia — likely Afghanistan — for the next 10 months.
Soldiers in the group said it's the first combat deployment in recent memory for the 666th, a unit that's headquartered in Jacksonville, even though many local residents may have never heard of it. The ceremony was held at the Guard installation on Pelham Road, between WalMart and the former Jacksonville Hospital.
Departure ceremonies like this are common in Guard-heavy Calhoun County, but this one was different. A few chairs, widely spaced, sat at one side of the room for guest, but no spouses or children sat in them. A few reporters and one off-duty Guardsmen were the only people present who weren't in uniform. Commanders' speeches were littered with references to the sacrifices of military families, but the families weren't there to hear them.
"The great lesson were learning in this pandemic is there are so many things in life we take for granted," Stroud said.
The 666th, referred to as "Triple Six" by some members, is a bomb disposal unit. Asked where they're headed, soldiers at every level of the unit would say only that they're going to the area covered by Central Command, which is in charge of operations in the Middle East and Central Asia. However, publicity materials for the event mention Operation Freedom's Sentinel — a title for the drawdown in Afghanistan — and a speaker at the event mentioned the troops' participation in "the longest conflict in U.S. history."
Soldiers were equally vague about the specific kind of work they'll be doing in the field, beyond saying that they'll do demolition of explosives and will dismantle improvised explosive devices.
They originally expected to leave 30 days ago, though members of the unit said their departure was delayed by the coronavirus-related lockdown. No one wore masks at the departure ceremony, but one soldier said the unit will undergo quarantine at Fort Bliss in Texas before departure. There are 4,033 confirmed cases of coronavirus in Afghanistan, according to the Johns Hopkins coronavirus tracking website.
Capt. Cameron McDaniel, 29, drove down from his home in Huntsville Saturday morning to join the unit. Asked who'd be here for the departure if families were allowed, he said he didn't really know. It's his first deployment, he said.
"Probably friends, family members, whoever would show up for a graduation," said McDaniel.
Commanders stressed that they were keeping their eye on one number for the next 10 months: 27. Their goal was to bring back every soldier who departed Saturday.
"Remember, once you leave," said Lt. Col. Thomas Franz, "You return for the ones you leave, the ones you love."
This article is written by Tim Lockette from The Anniston Star and was legally licensed via the Tribune Content Agency through the NewsCred publisher network. Please direct all licensing questions to legal@newscred.com.
© Copyright 2020 The Anniston Star. All rights reserved. This material may not be published, broadcast, rewritten or redistributed.