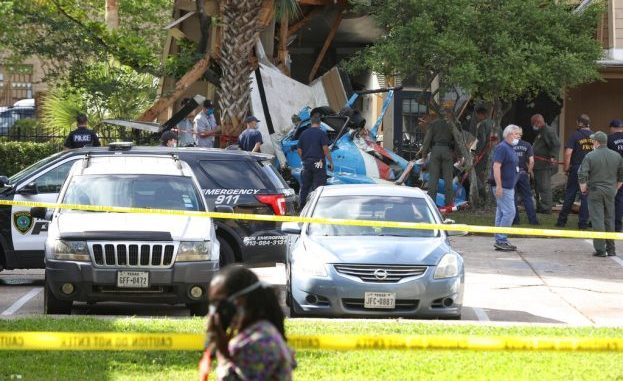 OAN Newsroom
UPDATED 4:25 PM PT — Saturday, May 9, 2020
A 19-year-old has been charged with two counts of aggravated assault, discharging a firearm and unlawful carry in Houston.
This came after suspect Josue Claros-Trajedo allegedly fired five shots at a two backup helicopters earlier this week. The choppers were providing aid to a separate HPD helicopter, which had crashed into an apartment complex.
"The aircraft went down, we don't have any idea why it went down at this time. We've established a crime scene and a perimeter. The pilot and copilot were trapped in the wreckage for an extended period of time." – Art Acevedo, Chief of the Houston Police Department
According to authorities, no civilians were hurt in the crash. However, tactical flight Officer Jason Knox was killed and Senior Officer Chase Cormier was critically injured.
Officials have said the two were responding to a call about bodies floating in a nearby bayou at the time.
Following the crash, Claros-Trajedo reportedly aimed and fired at responding helicopters above the scene of the wreckage. Police quickly shifted gears to respond to the situation.
When Claros-Trajedo heard police approaching, he attempted to hide the firearm in an air vent. According to court documents, he later admitted to drunkenly firing five shots into the air.
The 19-year-old is currently held on a $100,000 bond and an immigration hold.
Police confirmed the cause of the helicopter's crash could take weeks to determine, but they have not ruled out foul play as a possibility.
READ MORE: 1 Officer Dead, 1 Injured Following Helicopter Crash In Texas