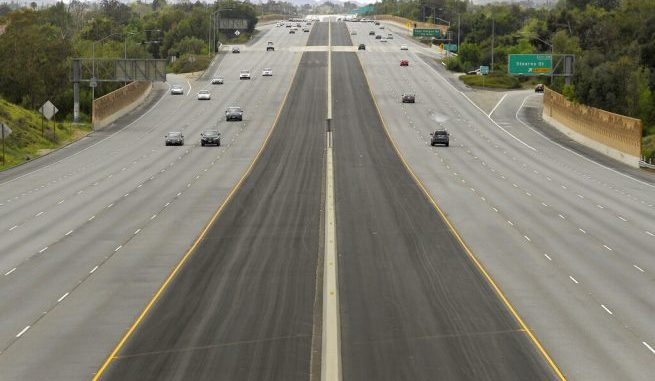 OAN Newsroom
UPDATED 12:17 PM PT — Saturday, May 2, 2020
According to new studies, statewide lockdowns may be helping lower the number of traffic fatalities. Many states, such as Illinois and Michigan, reported the number of fatal crashes dropped 57 percent and 67 percent respectively due to less traffic on the roads.
With most Californians under #StayAtHome orders and practicing physical distancing, there's been a big drop in vehicular traffic. Good news for bicyclists who ride for transportation or want to get out and exercise in spring weather. Here's to a safe ride. https://t.co/j7wgjYtCr2 pic.twitter.com/fXcTeAyrcK

— CHP Headquarters (@CHP_HQ) May 1, 2020
As a result, auto insurance companies have begun to offer drivers paybacks and have lowered premiums.
"As the coronavirus is keeping many Americans at home, we're taking three actions," explained Allstate CEO Tom Wilson. "First, because customers are driving less and having fewer accidents, we've created the Shelter-in-Place Payback to give our auto insurance customers more than $600 million back to help in these challenging times."
Some insurance companies have also offered to cover costs for those who are assisting on the front lines of the pandemic, including food delivery drivers.
To support our customers during the COVID-19 state of emergency, Allstate will automatically cover those who use personal vehicles to deliver food, medicine and other goods for a commercial purpose. Learn more about how we are supporting our customers. https://t.co/pILYXfXO33

— Allstate (@Allstate) March 30, 2020
However, a few other states, notably Louisiana and Minnesota, claimed drivers have been taking advantage of empty roads by driving dangerously. In these states, officials are seeing an increase in speeding and distracted driving, which has led to a rise in fatalities.
MORE NEWS: New Actions Being Taken To Get Homeless Off NYC Subways