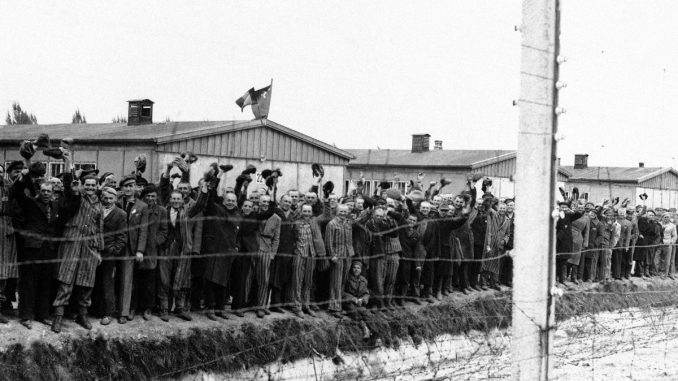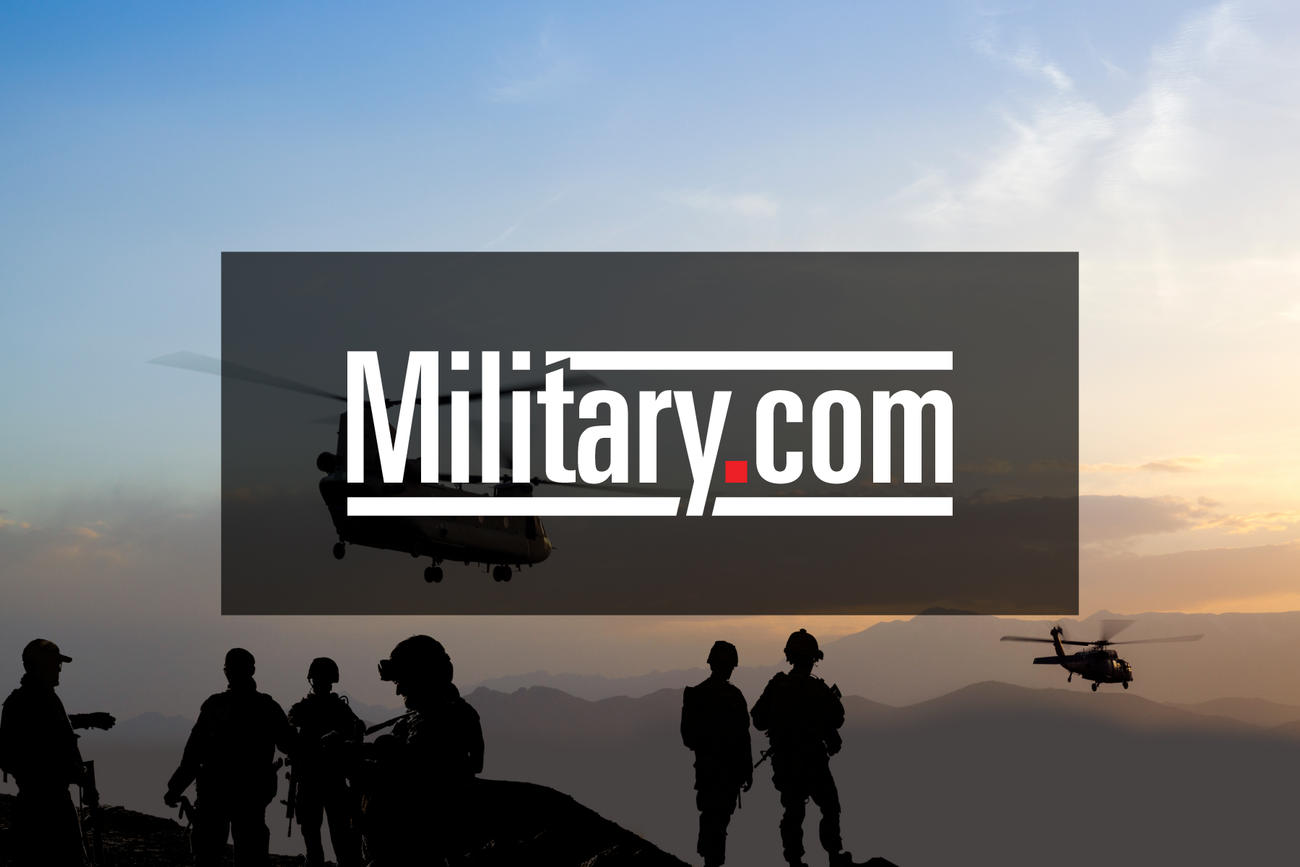 Seventy five years ago, two people met on the day they were liberated from the Dachau concentration camp in Germany.
They had survived horrors, and lost their entire extended families — hundreds of people between them; cousins, siblings, parents, aunts, uncles and they were far from the Polish hometowns they'd been kidnapped from.
The two formed a bond and decided to start a new family. A year after liberation, in 1946, Fred and Ann Gilbert married. They went on to emigrate to the United States and to raise three children. They built a new life.
"Dad had been in concentration camps over five years, mom over four years. They both were near death many times," their youngest daughter Lena Gilbert said. "Their sole survival technique was that they were determined to survive to be able to tell people what happened. As my mom would say, they survived by knowing that one day the hell would end, and they would have their life again, and they would tell the world what happened."
Though Ann died in 2008 and Fred in 2009, Lena Gilbert continues to tell her parents' story.
She was planning a ceremony commemorating the 75th anniversary of the liberation of the Dachau camp, which happened on April 29, 1945.
With social distancing measures in place due to the coronavirus, that ceremony has been postponed — Gilbert hopes it can happen in 2021 instead. However, she still wanted to remember the events and call attention to the ongoing gratitude her family feels for the American troops who freed the camp 75 years ago.
"I continue to want to honor not only my parents' survival but the brave acts of others, the liberators, and people that were helpful once my parents were liberated," she said.
Originally built in 1933, over 200,000 people from around Europe were imprisoned in Dachau and its subsidiary camps over its 12 years in operation, and 41,500 were murdered before the Army's 42nd Infantry Division, known as the Rainbow Division, arrived to set the prisoners free.
"I think it's important that we pause for just a moment out of our busy daily lives, on April 29, to remember that 75 years ago American troops, among others, through bravery and determination, liberated the people that were so wrongfully imprisoned," Gilbert said. "They liberated these people, my parents, other people's parents, and we are grateful for what the American troops did."
Jim Johnson's father Ted Johnson was a member of the Rainbow Division. Jim said his father never talked much about what he witnessed during the war, but it clearly impacted him.
"He was there, he smelled the death, when they were burning bodies. He'd say, 'Man's inhumanity to man, it can't happen again, Jim. It can't happen again,'" Jim said.
Ted Johnson grew up in Fayette, one of eight siblings. He and his four brothers all served in the armed forces during World War II. Ted was the youngest of the five brothers, and they didn't want him to join the Army, but he insisted he wouldn't be left behind.
"He went to the draft board and said, 'There's no way I'm going to stay home while my brothers are all off fighting in the war,'" Jim said. "He turned 20 while he was in France in a field shooting mortars at Germans."
All five brothers luckily survived, and after the war Ted studied law at the University of Iowa before going on to start the company J-TEC Associates, which still operated in Cedar Rapids.
"My dad was the consummate patriot," Jim said, emphasizing that his father made sure to impress on his children the consequences of hatred and bigotry. "He didn't mess around, if he saw a skin head when they were coming up in the 1980s and 1990s, or somebody disrespecting the flag, he had no time for it. He was quite vocal. 'I was there, I lived it,'" he would say."
Ted Johnson and Frank and Ann Gilbert met each other years after that day in Europe at Dachau, along with other veterans from the Rainbow Division.
"When they all discovered one another, there was an instant bond … They kept in very close touch with those liberators," she said.
With fewer and fewer Holocaust survivors and World War II veterans alive to bear witness to the atrocities of the war, it is now falling on their children to keep the stories alive.
Frank and Ann Gilbert started sharing their stories publicly when Lena was in high school. At first they were reluctant, but Lena said as they kept sharing their story, they seemed to take strength from it.
"As they aged, they both asked me, will you continue to tell our story after we're gone?" she said.
Jim Johnson said he hopes he can keep the tenets his father lived by alive.
"For me, he just instilled great values, about doing the right thing, about telling the truth. I was just very proud to be his son. I don't think there's anything I could have done to live up to what he had done."
Russell Tang's father Donald Tang was also a member of the Rainbow Division. Tang said he never talked about what he witnessed, but speaking with people like Lena Gilbert and with other members of the Rainbow Division after his father died in 2001 gave him a new appreciation for his father's sacrifices.
"Realizing what he did at Dachau just makes me so proud," Russell said. "To honor that, we have to care about people and do the right thing."
After the war, his parents raised eight children in Iowa City. Russell said their memory is always with him, as are the memories of the survivors his father helped liberate.
They went through the roughest times. They're just amazing, very strong-willed people," he said. "To me, they're the greatest generation there ever was or ever will be."
This article is written by Alison Gowans from The Gazette, Cedar Rapids, Iowa and was legally licensed via the Tribune Content Agency through the NewsCred publisher network. Please direct all licensing questions to legal@newscred.com.
© Copyright 2020 The Gazette, Cedar Rapids, Iowa. All rights reserved. This material may not be published, broadcast, rewritten or redistributed.