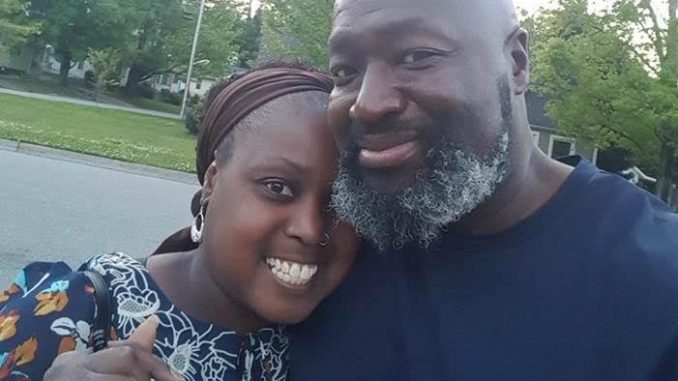 In the mid-1990's, Matthew Charles was sentenced to 35 years in prison for selling crack. He served 21 years; he was, by all accounts, an exemplary inmate during that stretch. While still behind bars, he took college classes, became a law clerk, and helped other inmates earn their GEDs. He never had any disciplinary problems. In 2016, he was finally released as part of an Obama initiative.
Upon returning to the outside world, he got a job, started a relationship, joined a church, and volunteered every week — even after his community service obligations had been fulfilled. But now he is going back to prison for 14 years. Not because he re-offended, but because the federal government determined that his release was an "error." The policy instituted by Obama doesn't actually apply to him, according to the U.S. Attorney's office, because he had served time in prison prior to his 35-year sentence. This makes him a "career offender," and thus exempt from the new guidelines. The courts agreed with the U.S. Attorney. Matthew Charles will be ripped away from the life he spent the last two years rebuilding, all because of a technicality.

Widget not in any sidebars

Let's not, for now, focus on the fact that 35 years for a non-violent drug offense is absurd in the first place. There are a great many child molesters, rapists, and murderers who serve only a fraction of that time. A crack dealer is committing a serious crime, and a serious evil, but he is not a threat to the welfare of innocent people to the same degree as a violent criminal. It's also perfectly possible to rehabilitate a drug dealer, whereas it would be extremely difficult to rehabilitate, for instance,
this predator
in California who raped a 5-year-old child. Yet Matthew Charles, the former crack dealer turned contributing member of society, must serve all 35 years of his term. The California predator, on the other hand, was given 90 days of house arrest.
But, as I said, this is a somewhat irrelevant point. The real point is that Charles was already released. They let him go, and he has been a far better than average citizen during his time in freedom. It is unjust, inhumane, immoral, and cruel to send him back. It is not in the interest of the common good.
The prison system protects the common good in three ways, theoretically: 1) by shielding society from dangerous people. 2) by punishing dangerous people. 3) by rehabilitating dangerous people. Matthew Charles is not a dangerous person. He has already been rehabilitated. And 21 years for selling crack is punishment enough. Putting him back in prison makes about as much sense as putting you or me in prison.
This may not be double jeopardy in the literal sense but it looks an awful lot like it. The government determined that Charles had served enough time, and then changed its mind after two years and decided he should serve more. That is, at the very least, in the spirit of double jeopardy. And the only solution now lies at the top of the government food chain.
Widget not in any sidebars
President Trump should commute the sentence and let Matthew Charles return to his life. The president is given the power to issue commutations and pardons for a reason. If this case does not qualify, I can't imagine what case would qualify. We should amplify this story so that the White House takes notice. Here is a petition that will hopefully help accomplish that. It would be a profoundly just and moral act for the president to step in and right this wrong. As a fringe benefit, it would also be an immensely popular political act. It would be a win/win for everyone but the bureaucrats and petty despots who went through the effort to have this man thrown back into a cage. And the fact that it would upset and embarrass those kinds of people is just another immense benefit for the rest of us.
There is quite a lot of injustice in the world. We cannot solve all of it, or most of it. But we can do something about this. And we should.
An excerpt from an article written by EURWEB:
Charles has shared thoughts about his case on Facebook. "Today, May 14th, isn't going to be a pleasant day for me," he wrote in 2018.
"Those who know me personally or have heard about my situation, and the decision of the Federal prosecution to appeal my release and the Federal Court order sending me back, know that this is the day, I have to report back to Federal prison, (after I've already served nearly 21 actual years and have been out for nearly two years), but now the Court has ordered me to go and serve the remaining time of that old crack cocaine drug sentence imposed on me back in 1996."
He added: "However, I love you all and would like to continue to solicit your prayers and support. Thank you most kindly." Charles' Facebook page before he went back to prison was filled with photos of food, pictures of him with family and friends, lifting weights, and some religious sayings. He wrote in April 2018, "Out the door to buy me a cup of coffee and be a blessing. Whether I receive any or not. However, whenever you be a blessing, you are automatically blessed. So strive to be a blessing everyday. ** HAPPY SATURDAY **"
Meanwhile, celebrities like Kim Kardashian and news sites have come to Charles' Defense.
Widget not in any sidebars
The Federalist, a conservative website, wrote a story headlined, "Why President Trump Should Commute The Sentence Of Matthew Charles." The article opines that "In the case of Matthew Charles and others where the criminal justice system has failed, decisive action from a courageous president may be the only hope."
Concluded the site, "Prisons serve at least two important purposes: one is to punish, another is to rehabilitate. Charles has been subject to both. Twenty-one years in prison is a quarter of a lifetime, a heavy price to pay for selling drugs. He emerged a positive member of society. This should be celebrated, not reversed."
Trump has not weighed in on the matter, but more than 8,000 people have signed a Change.org petition seeking Matthew Charles' release.
"Matthew Charles does not belong in prison for another day, let alone another decade. President Trump should use his clemency power to commute the rest of Charles' sentence so he can return to his family and community," the petition reads.
There's also crowdfunding site raising "funds to hire a new legal team and for funds to help Matthew with commissary and savings for when he finally does get released. All of the funds raised with go directly to him and his legal team."