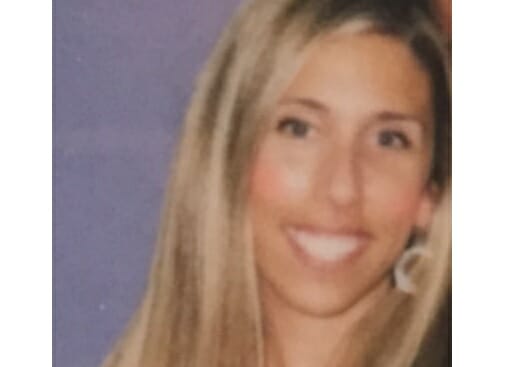 Amy Mek is a top pro-Trump conservative voice on Twitter.
Amy also is an outspoken critic of radical Islam.
Because of this she remains anonymous on Twitter.
Because of her powerful voice and amazing success Amy Mek is constantly under attack.
Far left critics threaten to expose her and her family. They know this puts them all in mortal danger.
Widget not in any sidebars
Huffington Post writer Luke O'Brien recently discovered Amy's true identity. He harassed Amy, her husband and her family.
Luke O'Brien called her husband's employer and had him fired.

Luke O'Brien
This is the modern day left. They are nothing but violent fascists who are out to destroy their opposition.
ALERT! I NEED YOUR HELP – This is SHOCKING!

Contact the @HuffPost and demand reporter Luke O'Brien stop endangering me and my family. He has threatened to reveal my identity putting me and my family at great personal risk. But it's MUCH worse than you can imagine…

(THREAD)

— Amy Mek (@AmyMek) May 31, 2018
O'Brien has been viciously harassing me, my husband and my loved ones for having an opinion different than his, and supporting @realdonaldtrump.

O'Brien went so far as to contact my husband's employer and had him fired because of MY OPINIONS and my fight for Jews to exist.

— Amy Mek (@AmyMek) May 31, 2018
My husband was wrongfully fired & discriminated against based on nothing he said, but the fact that his wife stood up against oppression, discrimination, honor killings, female genital mutilations, etc.

— Amy Mek (@AmyMek) May 31, 2018
Not only do I stand up for MY rights but also for women, LBGTQ, minorities, and persecuted Christians throughout the world.

— Amy Mek (@AmyMek) May 31, 2018
To make this very clear, my husband was fired because of my pro-Trump, pro-Jewish and pro-Christian voice. Spouses will now be punished, hunted and harassed for their partners' thoughts and opinions.

— Amy Mek (@AmyMek) May 31, 2018
My husband has been an upstanding citizen who has given back to the less fortunate, and excelled academically and professionally. My husband's parents are first generation legal immigrants with 3rd grade educations. He has always put his family first.

— Amy Mek (@AmyMek) May 31, 2018
My husband was living the American Dream that every immigrant family strives for. His parents worked 7 days a week in factories and at a fruit stand to afford to move their family to the suburbs with a better school system.

— Amy Mek (@AmyMek) May 31, 2018
My husband financially put himself through college, law school and business school. He overcame all of the odds and graduated from prestigious universities.

— Amy Mek (@AmyMek) May 31, 2018
My husband has always kept his political opinions silent – and actually, many of his political views are different than mine. Now outspoken conservatives' spouses can be fired. This should frighten everyone, conservatives and liberals.

— Amy Mek (@AmyMek) May 31, 2018
O'Brien took the charitable work my husband & I have done for the wrongfully convicted & their families, prison reform, minorities, inner city individuals & animal rights, & tried to dirty, vilify & harm our work. I thought supposed liberals like O'Brien would praise our efforts?

— Amy Mek (@AmyMek) May 31, 2018
My family and friends are being harassed by O'Brien. O'Brien has obsessively contacted me despite my having him blocked on social media. He has contacted my personal cell phone and email.

— Amy Mek (@AmyMek) May 31, 2018
O'Brien has sent me scary, made-up information that he pretends to quote from "sources". Despite my showing proof on my social media that my safety is in jeopardy, he continues to threaten to publish information that can help dangerous people locate my family.

— Amy Mek (@AmyMek) May 31, 2018
O'Brien does not have to agree with my stance on Sharia, Jihadists, Muslim Brotherhood or HAMAS, but does that mean my husband shouldn't be allowed to work? I am scared for all of my conservative friends who have voices that O'Brien and the @HuffPost disagree with.

— Amy Mek (@AmyMek) May 31, 2018
Today, O'Brien is trying to harm me, but tomorrow it might be you or your husband/wife, children or friends.

— Amy Mek (@AmyMek) May 31, 2018
I was raised to respect that each of us in America can have differing political views. O'Brien can disagree with my opinions, debate me, write a public statement on how he disagrees with me, but to try to have me harmed and viciously attack my husband is sick and scary.

— Amy Mek (@AmyMek) May 31, 2018
O'Brien didn't just disagree with my voice, he wants to scare, threaten, intimidate, harm my loved ones, harass, and threaten to dox me because he doesn't like my voice? What is my crime?

— Amy Mek (@AmyMek) May 31, 2018
I never want this to happen to any of my friends. If O'Brien, the @HuffPost or any other stalkers from supposed news agencies try to harm you or your family, I want you to know you are not alone.

— Amy Mek (@AmyMek) May 31, 2018
We must all stand up to these vicious "reporters" who do not care about the news, but just want to harm anyone & everyone who disagree with them.

The moral compass of the left is gone. Liberal "reporters" & "news" agencies have been weaponized & are more like character assassins

— Amy Mek (@AmyMek) May 31, 2018
Ever since @realdonaldtrump re-tweeted me the first time, the media has relentlessly attacked me and tried to dox me – despite my concerted efforts to protect my safety and those I love. Rather than harm me, they are going after my family and their livelihoods.

— Amy Mek (@AmyMek) May 31, 2018
I ask each of you to please pray for my family and I thank so many of you for caring, standing with us, and praying for our strength. Please keep using your voices to stand up for our first amendment rights and keep exposing harmful harassers and liars like O'Brien.

— Amy Mek (@AmyMek) May 31, 2018
This entire, horrible experience has only given me more respect and gratitude towards @POTUS, @FLOTUS and his family for the daily onslaught they receive from the "fake news" media and the sacrifices that make for all of us.

— Amy Mek (@AmyMek) May 31, 2018