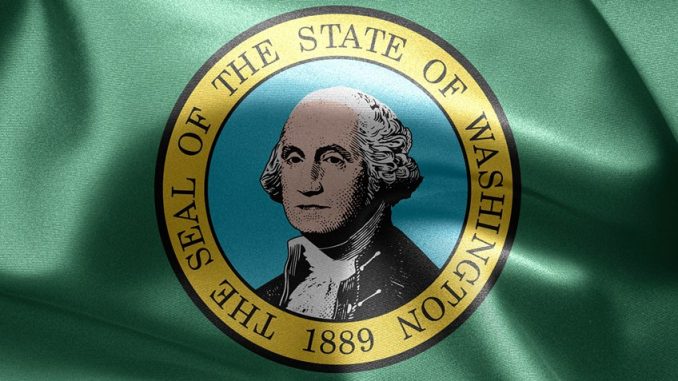 Yesterday, NRA filed a legal challenge in the Thurston County Superior Court objecting to the misleading and inadequate ballot title for Initiative 1639, which seeks to further restrict the Second Amendment rights of Washington's law-abiding citizens.  The Thurston County Superior Court will review all legal challenges before the ballot title and summary can be finalized for the initiative.
Initiative 1639, filed by Michael Bloomberg's front group, the Alliance for Gun Responsibility, is an egregious attack on Second Amendment freedoms and comes just months after failing to enact their gun ban agenda in Olympia.  Proponents of this 22-page initiative will have until July 6th to get 259,622 valid signatures to place the initiative on the November ballot.
Widget not in any sidebars
Please spread the word to your family, friends, and fellow gun owners about this latest attack on self-defense rights in the Evergreen State!  Help protect Second Amendment rights in Washington and decline to sign this initiative petition.  
The proposed initiative, if passed, would do the following:
Require a 10 Day Waiting Period for Commonly Owned Rifles.  All semi-automatic rifle purchases and transfers would be subjected to a waiting period of 10 business days.
Establish a Government Registry of Firearms.  Current law states the Washington Department of Licensing (DOL) "may" keep copies of pistol purchase applications.  The proposed initiative would instead require the DOL to keep copies of these purchase applications, and would expand this government registry to include semi-automatic rifle purchases.
Require Completion of a Training Course to Purchase Rifles.  This initiative would also require all purchasers of semi-automatic rifles to show they have completed a firearm safety training course within the last five years in order to proceed with the sale.
Impose up to a $25 Purchase Fee (GUN TAX) for Semi-Automatic Rifles.  The Washington Department of Licensing would be allowed to charge up to a $25 fee for each semi-automatic rifle purchase.  
Require Gun Owners to Lock Up their Firearms or Face Criminal Charges.  Individuals would be required to lock up their firearms or potentially face a criminal charge of "Community Endangerment Due to Unsafe Storage of a Firearm" if the firearm is accessed by a prohibited person or minor.  This intrusive proposal invades people's homes and forces them to render their firearms useless in a self-defense situation by locking them up.
Restricts Adults Aged 18-20 from Acquiring Modern Rifles.  Adults aged 18-20 would be prohibited from purchasing semi-automatic rifles and would not be allowed to receive them through a transfer or loan.  The proposed initiative would deny a segment of law-abiding adults from access to the most modern and effective firearms for self-defense, thus depriving them of their constitutional rights.
Require "Warnings" for Firearm Purchases.  All firearm purchases would come with a notification about the "inherent risks" of firearm ownership as an attempt to further stigmatize firearms.
Again, please spread the word for your family, friends and fellow gun owners about the latest attack on Second Amendment rights in Washington.  Your NRA-ILA will continue to keep you updated on the status of the initiative, so please stay tuned to your email inbox and www.nraila.org.