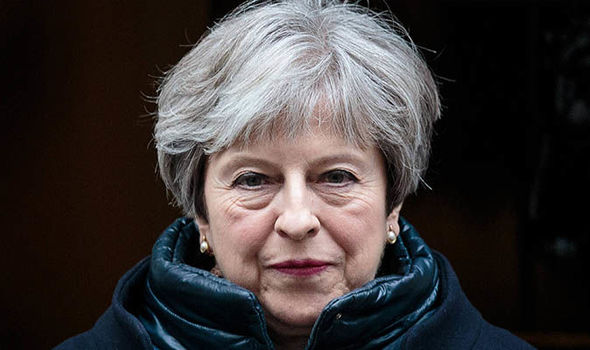 As reported by FranceTV 
JERUSALEM–United Kingdom Prime minister Theresa May has announced plans to relocate her country's embassy from Tel Aviv to Jerusalem–She seems to be following Trump's
footsteps.
Speaking on Thursday morning, May said that the UK Government will be relocating its embassy to Jerusalem to honour a mutual agreement between United States, Israel.
"We are relocating our Israel embassies from Tel Aviv to Jerusalem. We must move forward together as far as our mutual agreement with the United States and Israel is concerned," said May during her press conference on Thursday morning.
The Prime Minister also said it would be better if the UK honoured 'scriptural prophecy' by recognizing Israel's capital. We must stop politics and fulfil scriptural prophecy by recognizing Jerusalem as the capital of Israel. We do not need more chaos. Let's respect Israel territories." She said.
"I will engage Palestine leaders and the Turkey leadership to have a common agreement," she added.
May confirmed that the relocation process is scheduled to begin on Monday, 21st next week.
European support
After President Trump's announcement last year, the Czech Republic has said that Jerusalem is the "capital of the State of Israel, in its 1967 borders".
This refers to the pre-1967 ceasefire lines within which Israel ruled West Jerusalem, while Jordan controlled East Jerusalem.
A Czech ministry of foreign affairs statement last month said the Czech government would open an honorary consulate in Jerusalem in May, and a new Czech Centre by the end of this year, both in West Jerusalem.
Widget not in any sidebars
It said it respects the policy of the European Union which "considers Jerusalem as the future capital of both the State of Israel and the future State of Palestine".
There have also been reports of support for a move from sections of the government in Romania.
According to Israel's Haaretz newspaper, 32 countries out of 86 accepted an invitation to celebrate the opening of the new embassy. They included four EU countries – Hungary, Czech Republic, Austria and Romania.
Before a large-scale withdrawal of foreign embassies in 1980, Jerusalem hosted about a dozen embassies. El Salvador and Costa Rica were the last two countries to move their diplomatic headquarters back to Tel Aviv.