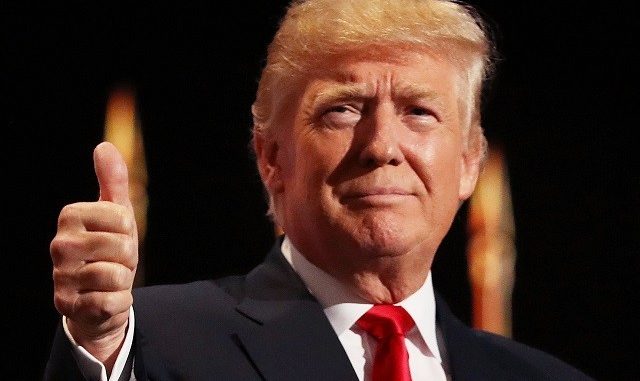 President Trump's attorney, Rudy Giuliani, told Fox News on Wednesday that special counsel Robert Mueller has told the president's legal team he will follow Justice Department guidance and not seek an indictment against Trump.
"This case is essentially over," Giuliani said. "They're just in denial."
Giuliani, himself a former federal prosecutor and mayor of New York City, also told Fox News that Mueller's investigators have not responded to five information requests from the president's team. That has forced Trump's legal team to push off making a decision about whether the president will sit for an interview with the special counsel — a decision they had hoped to reach by Thursday.

Widget not in any sidebars

"We've had no response from them," Giuliani told Fox News' "The Ingraham Angle" about his interactions with Mueller's team. "We're asking … what do they really need to know, what kind of assurances do we have that they'll get it over with quickly, just like they did for [Hillary] Clinton."
The precedent that federal prosecutors cannot indict a sitting president is laid out in a 1999 Justice Department memo. Giuliani told Fox News that Mueller has no choice but to follow its guidance.
Giuliani joined Trump's legal team last month and has repeatedly warned that an in-person interview of the president by the special counsel's team would constitute a "perjury trap." Complicating matters, Trump himself has refused to rule out agreeing to an interview with Mueller.
In an interview with Fox News' Sean Hannity earlier this month, Giuliani said that the Mueller team had ruled out allowing the Trump team to submit written answers to the special counsel's questions.
The attorney whom Giuliani replaced on Trump's team, John Dowd, has said that Mueller has floated the idea of issuing a grand jury subpoena for Trump to answer questions. If that were to occur, the president could still fight it in court or refuse to answer questions by invoking his Fifth Amendment right to protection from self-incrimination.
Giuliani said last week that the president's legal team would oppose any subpoena unless they could "reach agreement on the ground rules." He argued that Trump could invoke executive privilege, and the team would point to Justice Department opinions in fighting a subpoena and "on both law and the facts, we would have the strongest case you could imagine."
"The same reason they can't indict him, they can't issue a subpoena to him," Giuliani told Ingraham Wednesday night. "Remember, [former President Bill] Clinton opposed a subpoena and then he voluntarily complied. He didn't give up presidential prerogative, and then his administration wrote a memo saying they can't do that."
Widget not in any sidebars
Giuliani has also noted the handover of 1.2 million documents to the Mueller team as evidence of cooperation.
Thursday marks one year after Mueller's appointment to oversee the FBI investigation into alleged collusion between Russian officials and members of the Trump campaign. So far, investigators have charged 19 people — including four Trump campaign advisers — and three Russian companies.
Both Trump's former national security adviser, Michael Flynn, and his deputy campaign chairman, Rick Gates, have pleaded guilty and are now cooperating with the probe. Several other former White House and campaign staffers, including Reince Priebus and Steve Bannon, as well as Inauguration Day committee chairman Tom Barrack, have been interviewed.
The Associated Press contributed to this report.