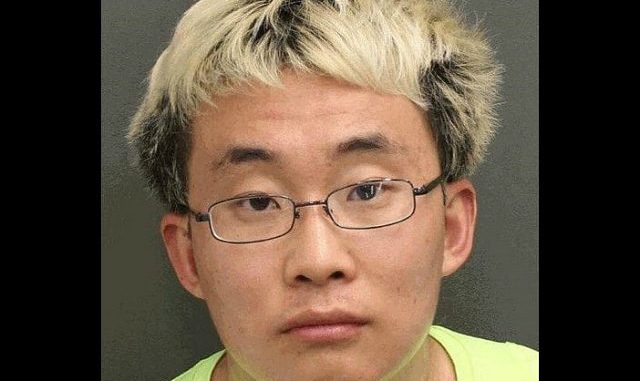 A Chinese man on a student visa, who was detained after buying several high-powered rifles, was deported on Tuesday, according to reports.
Wenliang Sun, 26, a Chinese student at the University of Central Florida, was detained in February after authorities were told he was acting strangely and had made several unusual purchases. He has now been sent back to China after an investigation revealed he violated his visa.
Widget not in any sidebars
In February, university officials reported a "dramatic change" in the student's behavior after he suddenly paid $70,000 in cash for a car. Authorities called the purchase something "out of the blue" for him, the Orlando Sentinel reported.
School officials also insisted that Sun had made "unusual statements," but the content of the statements was not made public due to privacy concerns.
During the investigation, detectives also discovered that the student had purchased the firearms. The rifles were legally purchased using his non-immigrant visa status in conjunction with the purchase of a hunting license.
But detectives also discovered that Sun was no longer enrolled in school, which is a requirement of his visa. As a result, a federal judge revoked his visa in February.
Tim Dwyer, an official with the Department of Homeland Security, told the paper that the purchase of the firearms and the claims by school officials that he was acting strangely apparently sped his case through the system.
"Under normal circumstances, it probably would not have moved that quickly," Dwyer said. "He probably would've been placed on notice, and we would have issued him a notice to appear, indicating that he would need to go before an immigration judge and deal with his status — or lack thereof."