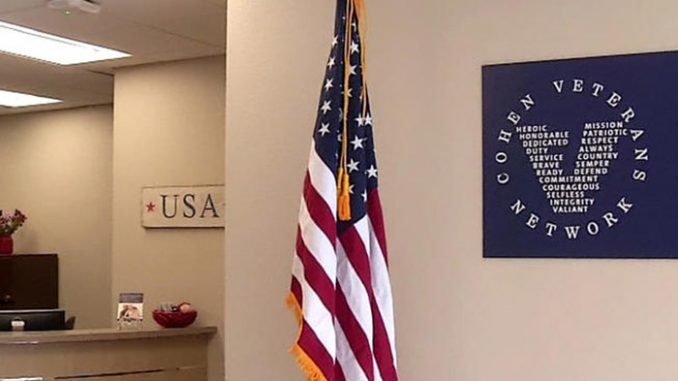 The Cohen Veterans Network clinic in Greenwood Village will partner with the University of Colorado Anschutz Medical Campus
About half of U.S. military veterans who served in Iraq or Afghanistan don't receive the mental health treatment they need, and the vast Veterans Health Administration system often doesn't offer care for veterans' families or for many veterans who were not honorably discharged.
So, on Monday, a new clinic funded by one of the nation's wealthiest men and linked with the University of Colorado will officially open in Greenwood Village to help meet the need.
"I think we'll be able to get folks in and get them the help they need when they're motivated to seek it," said Anthony Hassan, the CEO of the Cohen Veterans Network.
The Cohen Veterans Network is the charitable project of Steven A. Cohen, a former hedge fund titan who, with an estimated net worth of $11 billion, is ranked by Forbes as the 133rd-richest person in the world. In 2016 — at the urging of his son, a U.S. Marine Corps veteran — Cohen pledged $275 million to build a network of veterans clinics across the country.
Denver's clinic is among 10 so far spread out in military towns and major cities. The clinics serve all post-9/11 veterans, regardless of whether they were honorably discharged or not. The clinics also provide services to veterans' family members or other people — such as close friends or girlfriends or boyfriends — whom the veterans identify as caregivers.
"It's the family that's the primary support system for the veteran," said Gillian Kaag, who holds a doctorate in psychology and is the Denver clinic's director.
Widget not in any sidebars
The idea is to create a welcoming environment with as many ways as possible for veterans and their families to access mental health services. The clinic's 10,000-square-foot space on East Orchard Road is decorated with art by local veterans or military families. There are rooms for one-on-one therapy sessions but also family rooms and a community room. Yoga classes are planned.
The clinic's No. 1 goal, as Kaag put it, is to get veterans and their families, "back to better."
Services will be provided free of charge to people without insurance. Those with insurance can access care for only the cost of a copay — usually just a few dollars.
The clinic hopes to serve 500 to 1,000 patients in its first year. It also hopes to expand, eventually establishing a satellite clinic in Colorado Springs and offering telehealth services to veterans across Colorado and in neighboring states, Hassan said.
Kaag said all patients calling in for the first time will speak with an intake coordinator on the same day. The clinic plans to offer initial evaluations within a week of a patient's first contact. Staff will conduct regular patient satisfaction surveys.
The clinic's partnership with CU — especially with a brain health treatment center for veterans and another center that cares for people with depression — will provide access to a greater array of services while also creating research opportunities, Hassan said.
"We're not here to do it all," Hassan said. "We're here to fill gaps."
More information is available at www.denvercohenclinic.org.