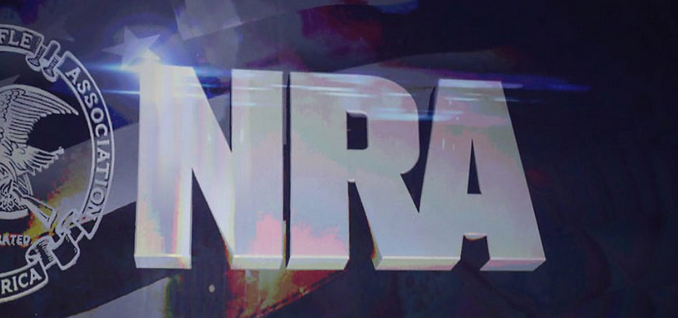 YETI Coolers released a statement Monday responding to outrage over severing ties with the NRA.
They've been in the news nonstop after the NRA released the following statement explaining how the relationship between the two organizations came to an unexpected end.
For years YETI Coolers have been a hot item for sportsmen at the Friends of NRA Foundation Banquet and Auction events around the country.  

These Foundation events raise money to support youth programs and educational programs nationwide. The youth of America who benefit from these programs are the future hunters, hikers, fishermen/women, bikers, campers, wildlife photographers, mountain climbers, sportsmen/women and conservationists who will protect our natural resources and recreational lands. 

Suddenly, without prior notice, YETI has declined to do business with The NRA Foundation saying they no longer wish to be an NRA vendor, and refused to say why.  They will only say they will no longer sell products to The NRA Foundation.  That certainly isn't sportsmanlike. In fact, YETI should be ashamed.  They have declined to continue helping America's young people enjoy outdoor recreational activities.  These activities enable them to appreciate America and enjoy our natural resources with wholesome and healthy 
outdoor recreational and educational programs.
Well, YETI has a very different take on the situation, and straight up claimed that the NRA was lying with "inaccurate statements."
Widget not in any sidebars
YETI said in part:
When we notified the NRA Foundation and the other organizations of this change, YETI explained that we were offering them an alternative customization program broadly available to consumers and organizations, including the NRA Foundation. These facts directly contradict the inaccurate statement the NRA-ILA distrubted on April 20.

…

Moreover, YETI is unwavering in our belief in and commitment to the Constitution of the United States and its Second Amendment.
You can see the full statement below. The cooler company is getting annihilated in the comment section.
This is turning into an absolute disaster for YETI. As I noted above, just take a glance at the Facebook comments and the responses on Twitter. They're brutal.
https://twitter.com/NewMarketMauler/status/988501937317404672
— 🤬 Ern (@fishinvol365) April 23, 2018
https://twitter.com/PrestonHagee/status/988506422643183618
https://twitter.com/SEC_CRNA/status/988504544781979651
It appears to me that YETI is in damage control mode. It turns out not doing business with an organization extremely popular with your customers is a really dumb idea.
There are too many more affordable options out there, they probably shouldn't have waded into the current political waters!
For every cooler purchased this month, we'll donate $10 to the NRA + and give you a FREE tumbler of your choice. Promo code: PELICANPROUD

🇺🇸 https://t.co/SG4PALAqN5 🇺🇸

🇺🇸 Made in the USA

Promo good until April 30!#PelicanProud #MadeinUSA #2ndAmendment #NRA pic.twitter.com/0jm8po7zT3

— Pelican Coolers (@pelicancoolers) April 23, 2018