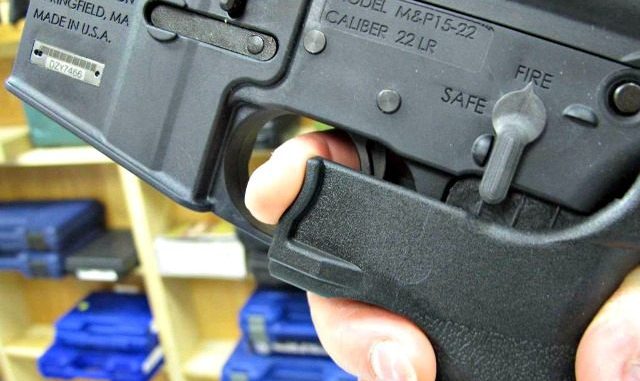 Slide Fire announced a last day for orders Tuesday in anticipation of a bump stock ban from the Department of Justice.
Slide Fire is the nation's preeminent bump stock manufacturer, so their decision to close up shop is very telling.

Widget not in any sidebars

They posted an announcement alerting customers that they will cease accepting bump stock orders on May 20 and will also take their website on that day.
And so it begins……Breaking News!!! On Sunday, May 20, 2018 at midnight "Slide Fire" will cease taking orders for its products and shut down its website. #2A #Guns @AWRHawkins pic.twitter.com/WovPQfbqMb

— Michael Cargill 🌎 (@michaeldcargill) April 18, 2018
Following the October 1, 2017, Las Vegas attack–the only time bump stocks have been used criminally–lawmakers who admitted not even knowing bump stocks existed were quick to call for a ban on the devices.  Their calls overlooked the fact that Barack Obama's ATF signed off on the legality of the devices in 2010.
The public did not rally behind calls for a ban and the legislative push failed.
However, the NRA asked the ATF to reevaluate bump stocks and in late December the ATF began accepting public comment on plans to broaden the definition of "machine guns" so as to include bump stocks, thereby allowing the agency to ban the devices via regulation.
Gun control journalism outlet The Trace reported that 85 percent of the comments received by the ATF was against a bump stock ban. Yet the DOJ moved forward with the ban and its implementation is thought to be imminent.
Gun Owners of America has fought the ban every step of the way and continues to make clear that they will file suit against any such ban if enacted.