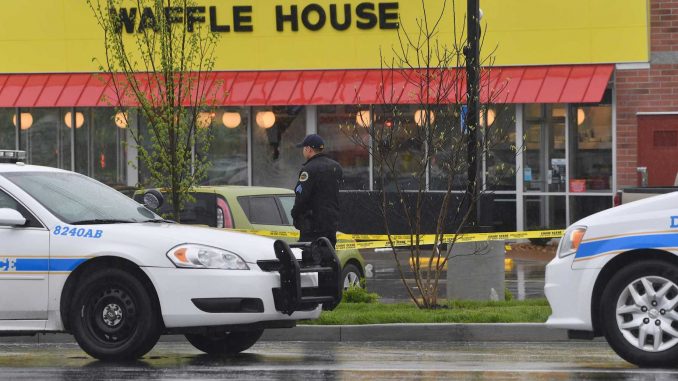 On Sunday, a 29-year-old man shot several people at a Waffle House in Nashville, Tennessee, which prompted far-left activists to immediately champion nationwide gun confiscation. As is the case in many shootings, it was only a matter of hours before it was revealed that the suspect was prohibited from possessing firearms as his firearms were previously confiscated.
USA Today reports:
In July 2017, the U.S. Secret Service arrested [the shooter] for being in a "restricted area" near the White House, according to the Secret Service. After the arrest, his Illinois firearms authorization was revoked and local Illinois police seized four weapons.
Widget not in any sidebars
"Among the weapons seized by those authorities was the AR-15 rifle used at the Waffle House today," said Nashville police spokesman Don Aaron.
Officials believe that the suspected shooter's dad received the firearms back from local law enforcement after they were confiscated and then gave them back to his son. CNN added that the FBI also interviewed the suspect following his arrest by the Secret Service.
Suspect in the deadly Waffle House shooting had previously had his firearms authorization revoked and 4 weapons were seized, including the AR-15 rifle used in the shooting; guns were returned by authorities to his father, who acknowledged he gave them back to him son, police say pic.twitter.com/GB7vm1xutc

— NBC News (@NBCNews) April 22, 2018
https://twitter.com/pahubb43/status/988165431751073792