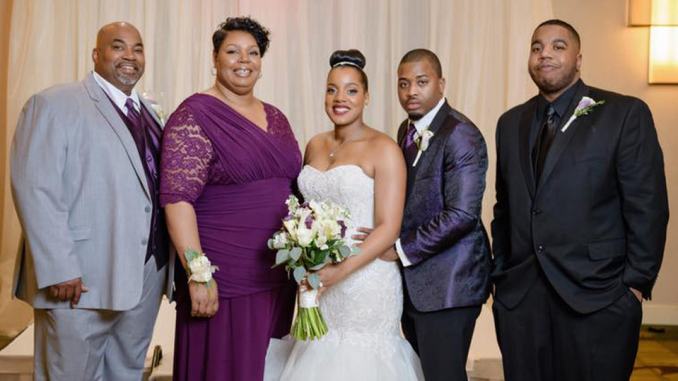 A North Carolina man who became an internet sensation by speaking at a city council meeting in support of gun rights says he was standing up for freedoms that the nation's Founders died to give all Americans.
"Now, if those people could give their lives for those causes to give us the freedoms we have today, then we need to have the courage to give back," Mark Robinson, a resident of Greensboro, North Carolina, told The Daily Signal in a phone interview.
"None of us are under threat of death right now," Robinson said. "Sure, we might be under threat of some harsh words. But if those people could give their lives to give us our freedoms, we can take a few harsh words and a few hits. And that matters, to do what we have to do to keep our freedoms."
Robinson, 49, not only lives in Greensboro, he was born and raised there. Because a video of his remarks went viral online, though, he is now known far and wide.
Widget not in any sidebars
He spoke April 3 at a Greensboro City Council meeting called after Mayor Nancy Vaughan, a Democrat, suggested the city cancel a gun show set for August at city-owned Greensboro Coliseum in the wake of the deadly school shooting in Parkland, Florida, the Greensboro News & Record reported.
A 19-year-old former student with a rifle killed 17 and wounded 17 others in the Feb. 14 massacre at Marjory Stoneman Douglas High School.
"You can't withhold my right to own a firearm because somebody else committed a felony with a firearm," Robinson told The Daily Signal. "It's not right. And like I said, it's a lazy and unconstitutional way to enforce the law. So when I said [to the council and the audience] that we are the majority, that's what I meant. We are the majority. The majority of people are law-abiding citizens, work hard every day, and their rights should be preserved."
After City Attorney Tom Carruthers said North Carolina's law wouldn't allow the state to cancel the gun show, the nine-member council voted to donate profits to Gun Stoppers, a program to put illegal guns off the street, the News & Record reported.
Robinson, who said he does not own a firearm, said even the suggestion of canceling a gun show that law-abiding citizens would want to attend troubled him.
"I do not own a gun currently, I am in the market for a firearm," said Robinson, a member of the Army Reserve from 1985 to 1989. "I want to purchase a firearm, which is what piqued my interest about the gun show anyway."
His said his friends recommended the event as the perfect place to buy a gun.
But, Robinson said, he would have been upset by the mayor's proposal to cancel the gun show even if he hadn't planned to shop there.
"I would have still been outraged by it, if I had no plans to buy a firearm. Because like I said … I have no plans to hire an attorney, [but] that doesn't mean I want my right to counsel taken away. Those rights need to be preserved."
Robinson and his wife, Yolanda, have been married for 28 years. They have a son, 26, and a daughter, 24, who recently got married and has her own 8-month-old son.
Widget not in any sidebars
Robinson, who makes furniture, said he awoke to his conservative values over 30 years ago when a friend challenged him on something he said about a conservative commentator.
"I set out to prove him wrong, and ended up finding out, actually, that I was a conservative. I found out from this conservative commentator that I had more in common with than I thought," Robinson said, adding:
From that point on, I began to question everything politically, from a political lens. And this whole issue of the Second Amendment has risen up to the point where someone like me, who has been politically aware for so long, it's not hard to see that the Second Amendment is under attack. And having studied history for as long as I have studied it, … it is not hard to see why it is under attack. So that's what actually led me to have such strong convictions on the Second Amendment.
Robinson credits his parents with planting the seeds that led to his conservative awakening.
"Fairness was something that was paramount in our household," Robinson said. "I could say that it is partly due to the way I was raised, because … fairness is something that has always been instilled in me. And I think that the way that a lot of Americans are being treated right now, particularly on this issue of the Second Amendment, is just something that is not fair."
His fellow Americans should not let fear keep them from speaking out and demanding that their constitutional rights be protected, Robinson said.
"My message would be, do not be afraid," he said, adding:
Do not be afraid to stand up and live and fight. And when I say fight, I don't mean with your fist, it has not come to that. … But do not be afraid to stand up and make your voice heard, no matter what anybody says to you, as long as you stand up for courage and the truth. Do not be afraid, because the people who got us to where we are certainly weren't.