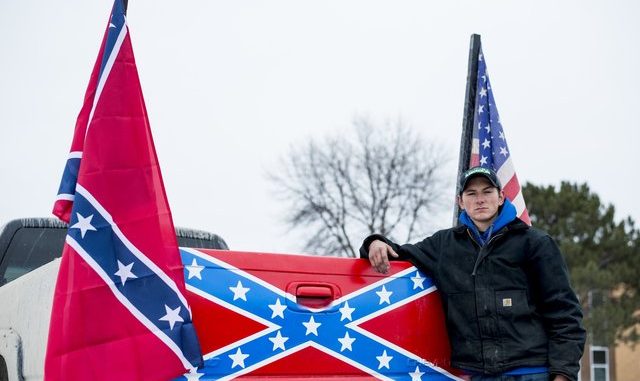 AUBURN, Mich. (AP) — Officials say a potential threat has forced the closure of a central Michigan high school where students parked their pickup trucks adorned with Confederate flags outside for two days.
Bay City Public Schools Superintendent Stephen Bigelow tells The Bay City Times he has canceled classes Thursday at Bay City Western High after being informed about rumors that people planned to confront students.
Widget not in any sidebars
WJRT-TV reports Bigelow said in a message to parents that the "unsubstantiated" rumors involved threats from outside the school district.
The school is in Auburn, about 100 miles (160 kilometers) northwest of Detroit.