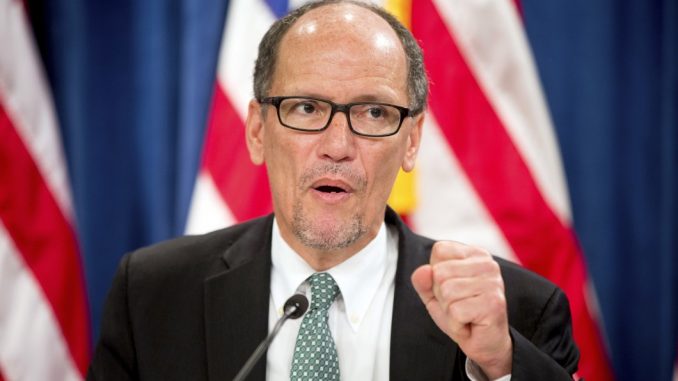 Tom Perez, chairman of the Democratic National Committee, said during a lecture Tuesday the Electoral College isn't "a creation of the Constitution."
Perez made the comment while speaking at Indiana University Law School's Sixth Annual Birch Bayh Lecture.
"The Electoral College is not a creation of the Constitution. It doesn't have to be there," he said. "There's a national popular vote compact in which a number of states have passed a bill that says we will allocate our vote, our electoral votes, to the person who wins the national popular vote once other states totaling 270 electoral votes do the same."
Widget not in any sidebars
Perez went on to note the first state to pass such a measure was Maryland.
Contrary to Perez's claim, the U.S. Constitution establishes the Electoral College in Article II, and the 12th Amendment details the process by which electors will meet and vote for president and vice president.
"Each State shall appoint, in such Manner as the Legislature thereof may direct, a Number of Electors, equal to the whole Number of Senators and Representatives to which the State may be entitled in the Congress: but no Senator or Representative, or Person holding an Office of Trust or Profit under the United States, shall be appointed an Elector," Article II states.