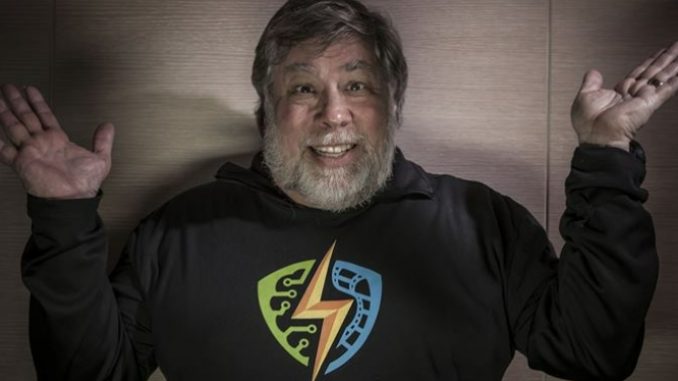 SAN FRANCISCO — Apple co-founder Steve Wozniak told USA TODAY he's leaving Facebook out of growing concern for the carelessness with which Facebook and other Internet companies treat the private information of users.
"Users provide every detail of their life to Facebook and … Facebook makes a lot of advertising money off this," he said in an email to USA TODAY. "The profits are all based on the user's info, but the users get none of the profits back."
Wozniak said he'd rather pay for Facebook than have his personal information exploited for advertising. And he heaped praise on Apple for respecting people's privacy.
"Apple makes its money off of good products, not off of you," Wozniak said. "As they say, with Facebook, you are the product."

Widget not in any sidebars

His surprise announcement marks the latest development in back-and-forth corporate sniping by tech leaders as Facebook copes with a scandal over the potential misuse of user data by political targeting firm Cambridge Analytica. In an update last week, Facebook estimated as many as 87 million people, mostly in the United States, may have had their data improperly shared.
Apple CEO Tim Cook started the unusual public criticism in late March. During a joint interview with Recode and MSNBC, he was asked what he would do about the crisis if he were in Facebook CEO Mark Zuckerberg's position.
"I wouldn't be in the situation," said Cook.
He added that Apple reviews apps to confirm that each one meets the privacy standards his company has required for users.
"We don't subscribe to the view that you have to let everybody in that wants to, or if you don't, you don't believe in free speech," said Cook. "We don't believe that."
Cook also questioned the practice of social media platforms monetizing the personal data of their users.

Widget not in any sidebars

"If you want to build a service which is not just serving rich people, then you need to have something that people can afford," said Zuckerberg."
Championing his own company's business model, Zuckerberg also said: "At Facebook, we are squarely in the camp of the companies that work hard to charge you less and provide a free service that everyone can use. I don't think at all that that means that we don't care about people."
Zuckerberg is scheduled to testify before congressional committees in Washington this week about the Cambridge Analytica episode and Facebook's response.
Starting Monday, the 87 million users whose data might have been shared with Cambridge Analytica will get a message in their news feeds. Most of the affected users — more than 70 million — are in the U.S. In addition, all 2.2 billion Facebook users will get a link so they can review what apps they use and what information is shared with those apps.  
The Cambridge Analytica affair hasn't dented user engagement, according to Jefferies analyst Brent Thill.  
"We analyzed Facebook's traffic over the course of March and believe that recent headlines around Facebook's data policies have not meaningfully impacted engagement on the platform," Thill wrote in a research note. 

Widget not in any sidebars

According to a survey of 750 U.S. Internet users, Facebook and Instagram are still tops, Thill found, with 93% using Facebook and about 50% using Instagram.
Wozniak is one of the prominent users who have called it quits. On Sunday, he deactivated his Facebook account after posting the following message: "I am in the process of leaving Facebook. It's brought me more negatives than positives. Apple has more secure ways to share things about yourself. I can still deal with old-school email and text messages."
In an email to USA TODAY, Wozniak said he was taken aback by the extent of Facebook's data collection when he changed and deleted some of his information before deactivating his account. 
"I was surprised to see how many categories for ads and how many advertisers I had to get rid of, one at a time. I did not feel that this is what people want done to them," he said. "Ads and spam are bad things these days and there are no controls over them. Or transparency."
Still, breaking up with Facebook isn't easy. Wozniak chose not to delete his Facebook account. He didn't mind bidding farewell to his 5,000 Facebook friends, many of whom he says he doesn't know. But he didn't want to give up his "stevewoz" screen name.
"I don't want someone else grabbing it, even another Steve Wozniak," he said.
Wozniak's latest comments aren't the first time he's thrown shade at Internet giants. Speaking at an international business conference in Montreal last year, Wozniak said he tries to "avoid Google and Facebook."
He cited the companies' use of widescale data-collecting operations that are used to help sharpen ad targeting of the social media platform's users, online magazine The Drum reported.
Facebook founder Mark Zuckerberg is scheduled to appear before the House Energy and Commerce Committee after millions of people had their data accessed in the Cambridge Analytica scandal. (April 4)AP