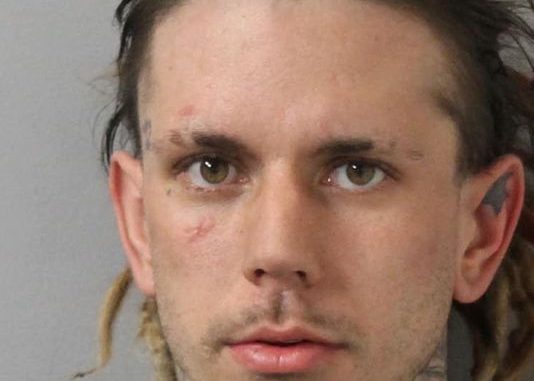 NASHVILLE — A male suspect in a home invasion is dead after Metro police say a homeowner who was attacked fatally shot him late Wednesday evening in Hermitage.
Police identified the suspect as convicted felon Terry Adams, Jr., 27, of Maple Drive in Ashland City.
The fatal shooting took place sometime before 9 p.m. at a home on the 1100 block of Richard Lee Circle, police say.
A preliminary investigation revealed homeowner Brent Bishop, 43, was away from his home when two strange men entered through a rear door and struck his wife in the face.
Moments later, police say, Bishop arrived and noticed that the rear door was open. When he entered the kitchen, Bishop was struck on the head with a blunt object.
He was ordered to open his gun safe and the robbers removed three long guns and a pistol.  As this was occurring, Bishop's wife fled to a neighbor's house.
The two robbers then left with the guns, police said.
Bishop, unsure where his wife was, went to another room in the house and retrieved a pistol.  Police said he was outside looking for his wife when he again, encountered the robbers.
 
Widget not in any sidebars

During the ensuing altercation, Bishop fired on them, fatally wounding Adams.  The second robber dropped the long guns and the pistol that had been taken from the safe and ran away.  He remained at large late Thursday morning.
Also Thursday, Bishop remained hospitalized with a skull fracture.
Police say the victims' home was burglarized on Feb. 6 and a flat screen television was taken.  Adams is a suspect in that case, according to police.
Adams has multiple convictions in Cheatham County for the crimes of auto burglary, felony theft and aggravated assault.  He was convicted in Nashville of attempted burglary.
Adams was arrested in Nashville on July 28, 2017, on charges of felony meth possession for resale and unlawful gun possession by a convicted felon.  He pleaded guilty last November to two misdemeanors in General Sessions Court and was placed on probation.
At the time of Wednesday night's home invasion, Adams was wanted on two probation violation warrants issued on March 20.
Anyone with information about the suspect at large should contact Crime Stoppers at 615-742-7463.