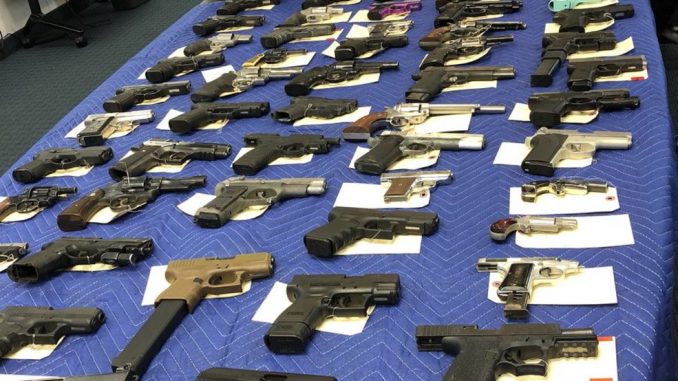 FORT WAYNE, Ind. (WANE) – A gun show at the SportONE Parkview Fieldhouse next week has been cancelled leaving organizers devastated. Gun Slinger Promotions USA spent yesterday calling vendors telling them the show is off, but they say the venue broke their contract and they're going to sue.
The fieldhouse will no longer host the Fort Wayne Gun, Knife and Outdoorsmen Show. It's one of Fort Wayne's biggest recurring gun shows, a multi-day extravaganza with hundreds of tables.
According to the owners of Gun Slinger, who organizes the event, the fieldhouse wants to avoid negative publicity, protesters and vandalism. Vendors are angry at the sudden cancellation. There was a show planned for March 30 and 31.
"I can't believe that they caved to the anti-gun movement that's going on," said Kerry Hall, owner of Darkhorse Armor. "I totally agree that something needs to be done, but it's not going to happen by taking away guns or banning guns."
One vendor, Darkside Armory, bought $20,000 worth of products for next week's show. They'll lose upwards of $5,000 because of this cancellation.

Widget not in any sidebars

"It's their right as a business to do whatever they want," said owner Nathan Kaiser. "I don't think they should have violated a contract. They're worried about something that has yet to happen and I think they're just using that as an excuse to cancel it because politically their agenda doesn't match the second amendment."
Gun Slinger's owners say they had a nine year contract with RCI Development to hold gun shows at the fieldhouse. RCI has decided to cut ties only a year-a-half in. Gun Slinger plans to sue both RCI and Parkview Health.
On their Facebook page they explained that they didn't find out about the event cancellation until they had already mailed out 12,941 postcards and their ad in the National Rifleman & the NRA magazines were already in print and distributed.
"We are devastated that we lost this location," said co-owner Rudy Rodriguez in a statement. "We are going to fight. We're not going to roll over."
No suit has been filed yet. RCI said its not commenting at this time.
NewsChannel 15 also reached out to Parkview Health. It's representatives told us they only have naming rights to the building and have no say over the events held there. They are making their legal team aware of a threat of a lawsuit.