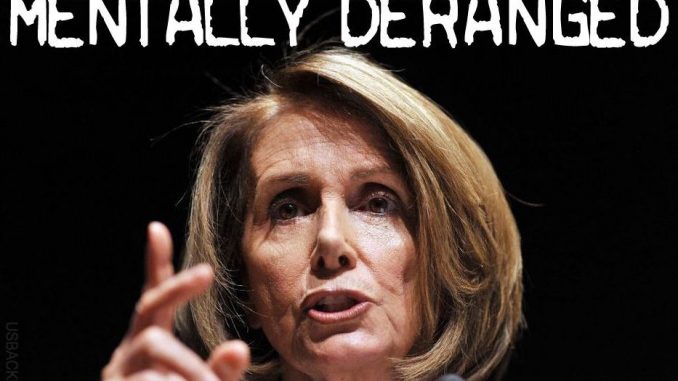 https://youtu.be/efOppw94-XI
Acting ICE Director Thomas Homan had some strong words Tuesday for House Minority Leader Nancy Pelosi, who accused the Trump administration and ICE agents of carrying out "cowardly attacks" on illegal immigrants.
Pelosi issued the statement after the Justice Department filed a lawsuit against California, claiming three recently passed state laws are deliberately interfering with federal immigration enforcement.
"The people of California will not be bowed by the Trump administration's brazen aggression and intimidation tactics," the California Democrat said. "Californians will continue to proudly keep our doors open to the immigrants who make America more American. We will fight this sham lawsuit and will fight all cowardly attacks on our immigrant communities."
Homan responded on "Varney & Co." defending his officers for putting "their lives on the line" each day for their country
"So how dare you call them cowardly," he said.
He pointed out that the criminal illegal immigrants ICE targeted in recent raids were the ones who were actually terrorizing immigrant communities, as they are charged with serious offenses such as assault and murder.
"ICE went in there and removed these people from the community. So that's far from terrorizing. We're protecting people, we're protecting the American public," Homan said.
Homan also weighed in on San Francisco Sheriff Vicki Hennessy apologizing after ICE agents managed to interview an inmate in a San Francisco jail earlier this month.
"My staff made a mistake and I have to hold myself accountable," Hennessy told The San Francisco Chronicle on Monday. "I apologize on behalf of the department. I feel embarrassed by it. I've taken steps to make sure it never happens again."
She went on to say ICE was "testing our defenses and they found some weak points." Homan said it's "just ridiculous" that a law enforcement officer would apologize for ICE agents gaining access to someone who was in the country illegally and was arrested for committing another crime.
Watch more above, and share your reaction in the comments.