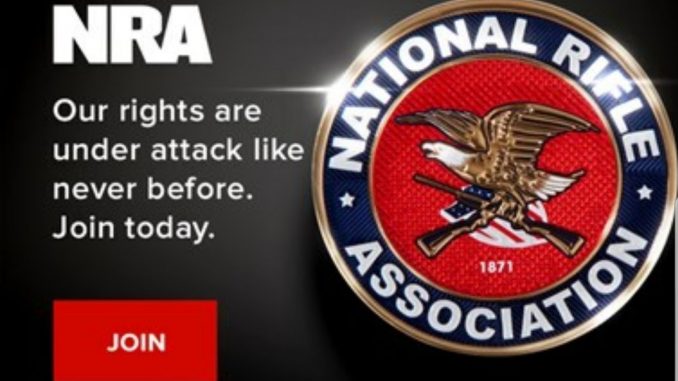 The Black Lives Matter movement slammed the National Rifle Association on Friday after the group filed a lawsuit against the Florida legislation that would raise the age to buy rifles to 21.
The civil rights organization retweeted the Associated Press and called the NRA a terrorist organization.
The NRA's decision to file the lawsuit comes after Florida Governor Rick Scott signed off on the Senate Bill 7026 in the wake of the Parkland school shooting when a 19-year-old entered Marjory Stoneman Douglas High School with an AR-15 rifle and killed 17 people.
"This bill punishes law-abiding gun owners for the criminal acts of a deranged individual," executive director of the NRA Institute for Legislative Action Chris W. Cox said. "Securing our schools and protecting the constitutional rights of Americans are not mutually exclusive."
The NRA and the Black Lives Matter organization have never seen eye to eye, and have attacked each others organizations before.
Black Lives Matter activists responded to an NRA video that was aired in 2017 featuring images and videos of protesters in Baltimore over the in-custody death of Freddie Gray. The civil rights chapter from Los Angeles fired back with their own video, mocking the NRA's advertisement by copying their ominous music and lighting.
[embedyt] https://www.youtube.com/watch?v=WK_jkPhrddc[/embedyt]
"When the NRA issues a public call to their constituents, inciting violence against people who are constitutionally fighting for their lives, we don't take that lightly," says BLM LA member Funmilola Fagbamila in the response video.
[embedyt] https://www.youtube.com/watch?v=twNkyxdNoQ8[/embedyt]
BLM activists also slammed the NRA for not responding to the death of Philando Castile, a black gun owner, who was shot on July 6, 2016, in St. Anthony Minnesota after Officer Jeronimo Yanez shot him. The association eventually commented on Castile's death a few days later on CNN.
"I think it's absolutely awful. I don't agree with every single decision that comes out from courtrooms of America. There are a lot of variables in this particular case, and there were a lot of things that I wish would have been done differently," said " NRA spokesperson Dana Loesch said of Castile's shooting. "Do I believe that Philando Castile deserved to lose his life over a (traffic) stop? I absolutely do not."
A year later, Loesch argued on Twitter that Castile was not legally carrying his handgun when he was shot because he had marijuana in his possession.