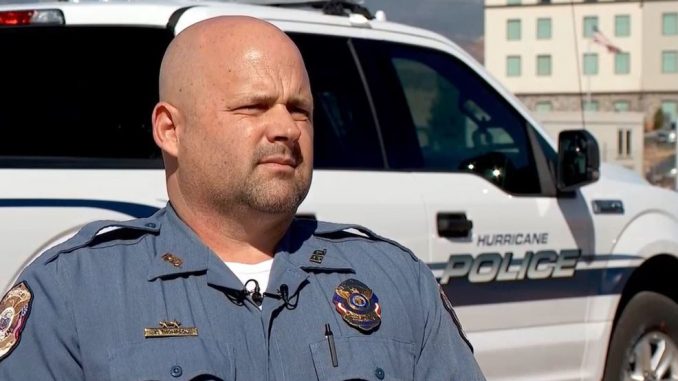 A warrant served at the home of a male juvenile found materials consistent with the materials used to build the device.
Police also said the suspect had been researching information and expressing interest in ISIS and promoting the organization.
The boy has not been identified but police said he was attending a class at Pine View.
RELATED: Alert students, police, K9 credited with stopping potential deadly Utah school bombing
The suspect was arrested and faces charges of manufacture, possession, sale, use or attempted use of a weapon of mass destruction. More charges may be pending, according to police.
It was determined that if the device had detonated, it would have caused significant injury or death.
The device was disarmed and the suspect identified. The suspect is a juvenile male who was attending a class at Pine View High School.
NEW: @sgcitypubsafety is charging the suspects "failed attempt to detonate a homemade explosive" inside Pine View High School yesterday with:

76-10-402: Manufacture, possession, sale, use or attempted use of a weapon of mass destruction prohibited.

📸 –> Jack Whalen pic.twitter.com/gJQ5Q8OZ74

— DJ Bolerjack (@DJBolerjack) March 6, 2018
 ST. GEORGE, Utah (KUTV) – A juvenile was arrested Tuesday morning after a 'potentially' dangerous homemade device was found at Pine View High School on Monday.The juvenile was interviewed as a person of interest, police say.
During the interview with investigators, the suspect admitted to taking the American flag down and replacing it with an ISIS flag at Hurricane High School.
The suspect also admitted to spray painting "ISIS IS COMI" on the school that same morning, police say.
On Monday afternoon, investigators served a search warrant at the suspect's home, which found several items that tied the suspect to the crime at Hurricane High School.
According to police, the suspect was arrested and placed in juvenile detention.
This investigation is ongoing and criminal charges are pending.
The Hurricane Police Department spoke regarding the investigation on Tuesday morning:
Authorities said that while charges have not yet been solidified, charges for criminal mischief and graffiti are possibilities.
Police also confirmed that items were indeed found during the execution of the search warrant that linked him to the incidents at Hurricane High School.