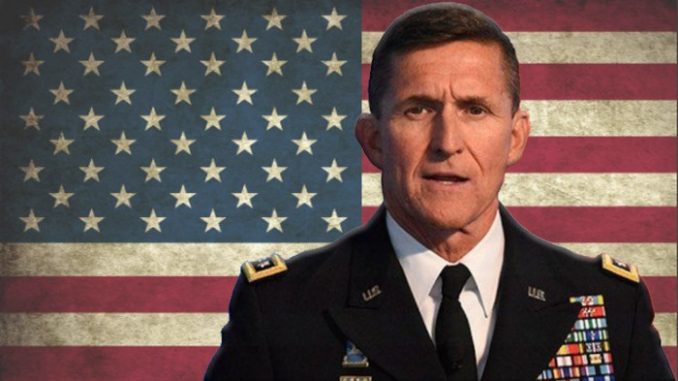 Michael Flynn, the retired Army general and ex-Trump national security adviser who pleaded guilty last year to lying to FBI agents about his Russian contacts, has put his Virginia home up for sale to pay mounting legal fees, friends and family members told ABC News.
Flynn's 13-year-old, three-bedroom townhouse in Old Town Alexandria outside Washington, which he bought three years ago, was listed for sale in December with an asking price of $895,000 — money he will use to pay his high legal defense debts, his brother Joe Flynn said Monday.
The retired three-star general and former Defense Intelligence Agency director withdrew to his hometown of Middletown, R.I., last year after he was dismissed by President Donald Trump 24 days into his role as national security adviser, later becoming embroiled in Special Counsel Robert Mueller's investigation.
Flynn pleaded guilty on Dec. 1 to lying to FBI agents about his contacts with Russian officials. He misled agents during a White House meeting early in 2017.
"I'm not going to sugarcoat it, this has been a trying experience" for Flynn and his wife, Lori, his youngest brother told ABC News. "It has been a crucible and it's not over."
Mueller is digging into whether Trump's presidential campaign colluded with Russian government efforts to disrupt or influence the 2016 election.
The investigators led by the former FBI director — once a colleague of Flynn's — scrutinized the general's contacts with Russians, such as the Kremlin's ambassador in Washington, to whom he spoke about fighting ISIS and possibly other matters at the president-elect's direction during the post-election transition.
Joe Flynn and other family members set up a defense fund for Flynn to collect donations from supporters. He wouldn't disclose how much has been raised, but he said the family has been surprised and deeply moved by the thousands of individual donations they've received, none of which came from foreign nationals or from Flynn's former boss, Trump.
On Monday, Flynn's criminal defense lawyer Robert Kelner, who negotiated the plea deal with Mueller's team, declined to comment.
Legal fees in high-profile criminal investigations can easily skyrocket, according to experts.
"Six figures is not at all unusual in a big case like this," said Solomon Wisenberg, who served as deputy independent counsel in the obstruction of justice probe of former President Bill Clinton's relationship with Monica Lewinsky and his alleged ties to Whitewater.
By pleading guilty, "I guarantee Flynn saved himself a lot of money," he added.
But the legal debt is not why Flynn decided to plead guilty to the felony count of lying to the FBI, said his friend, historian and commentator Michael Ledeen.
"I think," Ledeen said, "he wanted to stop the pain."
ABC News' Ali Dukakis contributed to this report.