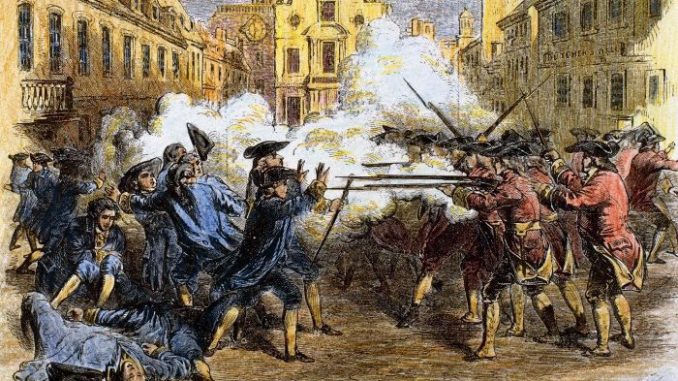 In the early-morning hours of February 27, 1776, Commander Richard Caswell leads 1,000 Patriot troops in the successful Battle of Moores Creek over 1,600 British Loyalists. It would go down in history as the first American victory in the first organized campaign of the Revolutionary War.
Responding to the call by North Carolina Royal Governor Josiah Martin, British Colonel Donald McLeod began marching 1,600 Loyalists from Cross Creek, North Carolina, towards the coast, where they were supposed to rendezvous with other Loyalists and Redcoats at Brunswick, North Carolina. When Commander Caswell and the Patriots arrived at Moores Creek Bridge ahead of the British Loyalists, Caswell positioned his troops in the woods on either side of the bridge, awaiting the British with cannons and muskets at the ready. The British learned of the Patriot troops at Moores Creek in advance, but, expecting only a small force, decided to advance across the bridge to attack.
The British Loyalists shouted, "King George and Broadswords!" as they advanced across the bridge; they were swiftly cut down by a barrage of Patriot musket and cannon fire.The British Loyalists quickly surrendered, giving the Patriots their first victory of the Revolutionary War. The victory aborted British plans to land a force at Brunswick, North Carolina, and ended British authority in the state. Within two months, on April 12, 1776, North Carolina became the first state to vote in favor of independence from Britain.The National Park Service commemorates the victory at Moores Creek with a National Battlefield Park at the site, which was established in 1926.