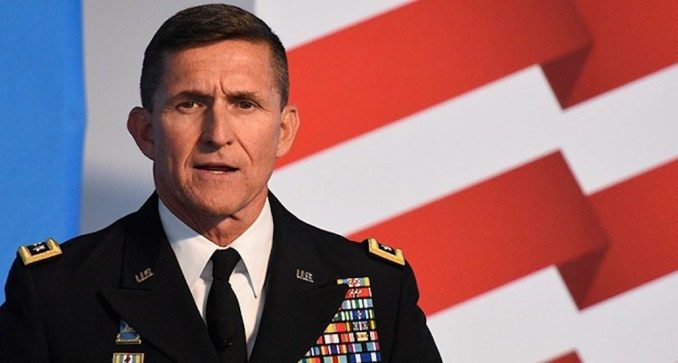 According to legendary political operative and InfoWars correspondent, Roger Stone, lawyers for Gen. Michael Flynn are preparing legal action to have all charges against him dropped.

STONE: "Lawyers for General Mike Flynn will shortly file a motion to dismiss all the charges filed against him, based on reports now confirmed by The Hill, Circa News and Infowars, that Assistant FBI Director Andrew McCabe told a teleconference of law enforcement officials, "first we f*ck Flynn, then we f*ck Trump."
Independent journalist and author Jack Posobiec helped spread the news for Stone on Twitter, who was banned from platform last year.
https://twitter.com/JackPosobiec/status/960536257649692672
"Due to the status of the Special Counsel's investigation, the parties do not believe that this matter is ready to be scheduled for a sentencing hearing at this time," the special counsel asked the court last week.
The court filing states a date to sentence Flynn could not be determined by the special counsel at this time and that 90-day extension is be required.
Last year, The Gateway Pundit asked: Was President Trump's National Security Advisor tricked into meeting with the FBI without a lawyer?Fox News host Sean Hannity and reporter Sara Carter have suggested Flynn may have been tricked into having the interview with disgraced FBI agent Peter Strzok without a lawyer.Michael Flynn, former National Security Adviser to President Trump, pleaded guilty last year for making false statements to the FBI about contacting Russian Ambassador Sergey Kislyak during the transition.
Source: Gateway Pundit