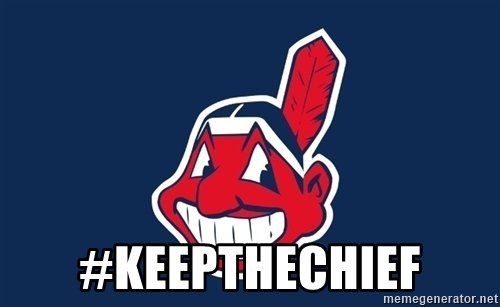 Bowing to pressure by critics who have called it culturally offensive, the Cleveland Indians will remove the Chief Wahoo logo from its jerseys and caps beginning in the 2019 season.
After discussions with Major League Baseball and Commissioner Rob Manfred, the Indians will no longer sport the red-faced, smiling caricature during games.
The logo, which had been used by the team since 1947, has been deemed racist and offensive by critics.
 Manfred told the Associated Press that the team conveyed to him that some fans have a "long-standing attachment" to the logo, but the Indians agreed that it's "no longer appropriate" to use on the baseball field.
Under pressure, the team has been transitioning away from Chief Wahoo in recent years. The Indians introduced a block "C" insignia on their caps and have removed stadium signs with the Wahoo logo.
As recently as 2015, online readers of the Plain Dealer voted two to one to keep the Wahoo logo.
"When people look at Chief Wahoo, they think baseball," Bob DiBiasio, the Indians' senior vice president of public affairs, told the Cleveland Scene in 2012.
But it has long been criticized by some as insensitive to Native Americans. A 2005 American Psychological Association paper on the topic said that the mascots "undermine the ability of American Indian nations to portray accurate and respectful images of their culture, spirituality and traditions" and "are a contemporary example of prejudice by the dominant culture."
The Associated Press contributed to this report. 
Source: Fox News
[adrotate banner="24″]

Widget not in any sidebars