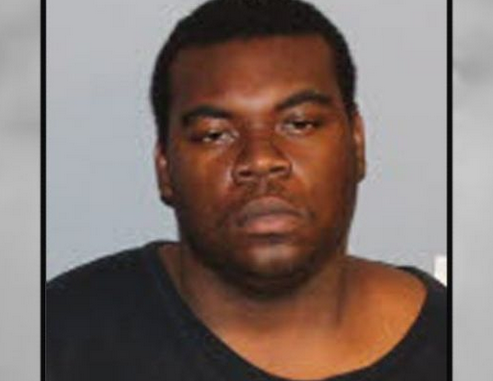 A new internet fad is reportedly responsible for a shooting in Tennessee that critically injured a teen and led to an arrest.
Sherman Lackland, 21, was at E's 24 Hour Cafe in Memphis on Thursday morning when he and two others were playing the "No Lackin Challenge," according to Fox 19, citing a police affidavit.
The game, according to the document, is when "people get into fake arguments" and draw their guns at one another.
But Thursday's incident ran afoul when Lackland allegedly fired his handgun by accident, shooting his 17-year-old friend in the right side of his head, according to the affidavit. Police said the teen was brought to the hospital in critical condition and was eventually "downgraded to extremely critical."
Lackland reportedly did not have a carry permit for the weapon.
A witness on the scene recalled hearing the gun go off and said Lackland was emotional, Fox 19 reported.
"A real loud bang, then I see the guy across from him fall in the floor," Thomas Fitzpatrick, who was at the restaurant at the time, said. "He started grabbing him and telling him to get up and then he was kind of mad and was swinging stools and stuff."
Lackland was arrested and charged with aggravated assault, reckless endangerment and unlawful possession of a weapon, police said.
Challenge-type games have long been fueled by internet exposure. One of the most recent and more highly publicized has been the Tide pod challenge. Videos on social media are showing kids biting into brightly colored liquid laundry detergent packets. Or cooking them, ingesting them and spitting up soap.
According to The Washington Post, last year U.S. poison control centers received reports of more than 10,500 children younger than 5 who were exposed to the capsules. The same year, nearly 220 teens were reportedly exposed, and about 25 percent of those cases were intentional, the paper said, citing data from the American Association of Poison Control Centers.
The Post's article, published earlier this month, said that there have been close to 40 reported cases among teenagers so far in 2018 — half of them intentional.
Source: Fox News
[adrotate banner="24″]

[pt_view id="517b65fj16″]