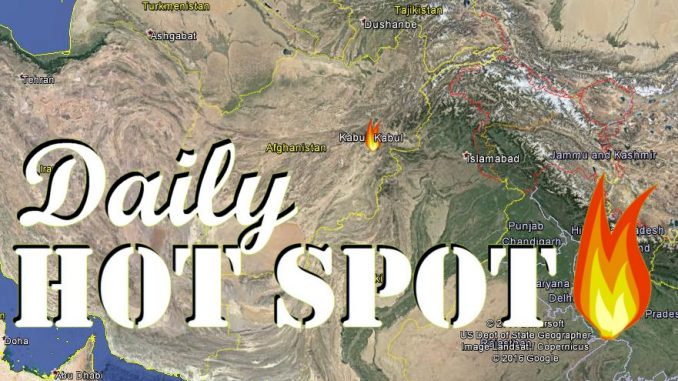 Kabul, Afghanistan – at 8:18am local time this morning a massive bomb exploded in the heart of the Diplomatic District. The Kabul bombing took place in the Diplomatic District which is considered one of the most secure areas of Afghanistan. The are boasts heavy security and numerous checkpoints at access points to this area of the city, as well as numerous 10 foot blast walls designed to protect government and diplomatic facilities.
At this time, it is reported that the death toll has risen to 90, with many many serious injuries that may result in a rise in that death toll over the coming hours and days.
There area of this explosion is a busy modern section of the city, with numerous stores and shops lining the streets. The bomb, which appears to have been in a water delivery truck, was detonated near several foreign embassies, including the German embassy which suffered damage from the blast. In addition to housing the foreign embassies, many of the diplomats, staff, and government officials reside in the area as well.
Among the injured are several German diplomats, 4 BBC Reporters and at least 11 US Citizens were injured. According to a deputy spokesman for the Interior Ministry, it is unknown what the target of the attack was, but that most of the casualties were civilian.
The attack is one of the most deadly attacks in Kabul in recent years, at least since the drawdown of foreign troops in 2014. As of yet, no one has claimed responsibility for the attack, but the Taliban promptly disavowed any knowledge of the attack.
Afghan President Ashraf Ghani has strongly condemned the massive attack, saying in a statement "the terrorists, even in the holy month of Ramadan, the month of goodness, blessing and prayer, are not stopping the killing of our innocent people."
This attack occurs just a day after another bomb was detonated outside an ice cream parlor in Baghdad, killing 31.