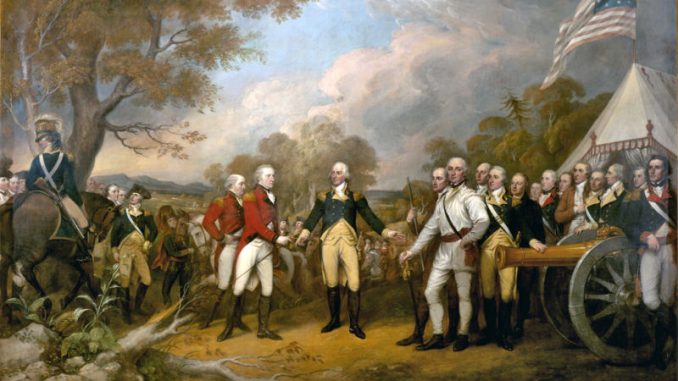 On this day, April 29th, in 1776, shortly after the American victory at Boston, Massachusetts, General George Washington orders Brigadier General Nathanael Greene to take command of Long Island and set up defensive positions against a possible British attack on New York City.
Greene's troops were arranged to defend themselves against a frontal attack in Brooklyn Heights across from Manhattan. On August 26, 1776, the British took the vast majority of Long Island with ease, as the island's population was heavily Loyalist. On August 27, the troops at Brooklyn Heights disintegrated under an unexpected attack from their left flank. In a British effort to earn goodwill for a negotiated peace, they allowed American survivors to flee to Manhattan. Otherwise, the War for Independence might easily have been quashed less than three months after it began.
Born in Rhode Island in August 1742, Greene was elected to the Rhode Island legislature at the age of 28 in 1770. Overcoming his Quaker scruples against violence and warfare, Greene joined a local militia at the outbreak of the American Revolution in 1774 and was promoted to the rank of brigadier general of the Continental Army by Congress in 1775.
At the siege of Boston in March 1776, Greene was assigned to General Washington's brigade and a lifelong friendship between the two men began. Shortly after several American losses in and around New York in the summer and fall of 1776, Greene was promoted to major general of the Continental Army under Washington.
After leading troops into several successful battles, including the Battle of Trenton in December 1776 and the Battle of Germantown in October 1777, Greene succeeded Thomas Mifflin as quartermaster general in March 1778. Greene was named commander in chief of the Southern Army in October 1778; he commanded troops on the battlefield throughout the rest of the revolution. After twice turning down offers to become secretary of war, Greene retired from the military in 1785. Less than one year later, in June 1786, Greene died at his Georgia home.