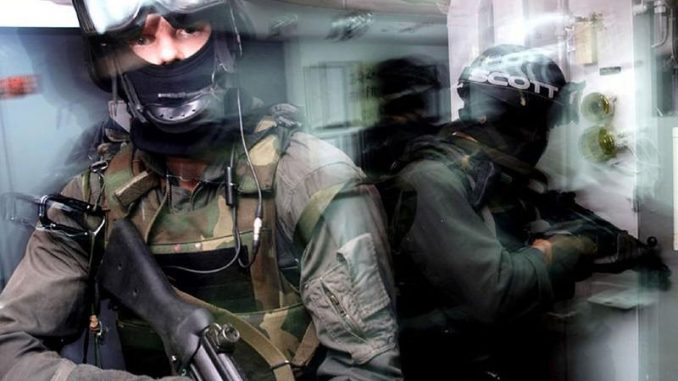 OAN Sophia Flores
UPDATED 6:58 PM PT – Thursday, January 26, 2023
The United States military has killed ISIS facilitator, Bilal al-Sudani, and 10 additional ISIS operatives. The Biden administration has announced that the military operation had occurred in Northern Somalia on Wednesday.
On Thursday, the operation was announced by US Africa Command (AFRICOM) that the U.S. military had "conducted a successful counterterrorism operation in Somalia." 
"On January 25, on orders from the President, the U.S. military conducted an assault operation in northern Somalia that resulted in the death of a number of ISIS members, including Bilal-al-Sudani, an ISIS leader in Somalia and a key facilitator for ISIS's global network. Al-Sudani was responsible for fostering the growing presence of ISIS in Africa and for funding the group's operations worldwide, including in Afghanistan," Secretary of Defense Lloyd Austin said.
According to officials, U.S. forces had intended to only capture al-Sudani. However, a "hostile force's response" resulted in his death.
Reports say that there were no causalities from the U.S.'s side. However, one U.S. service member was injured during the operation after being bit by an American dog.
IN 2012, Al-Sudani was sanctioned by the United States Treasury. This was due to him helping foreign fighters travel to an al-Shabaab training camp and facilitating financing. Officials believe that this operation will help "provide valuable information" for the U.S. intelligence community.