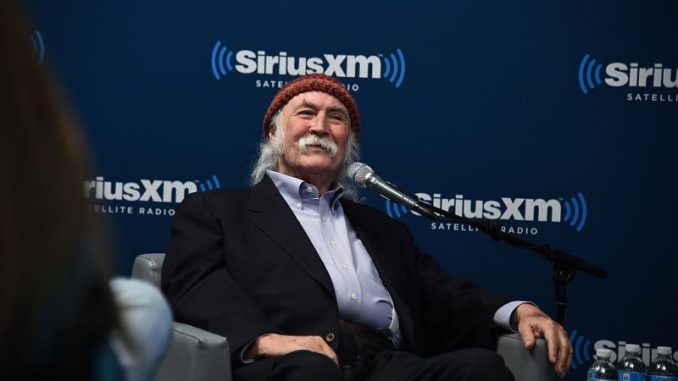 OAN Newsroom
UPDATED 2:06 PM PT – Thursday, January 19, 2023
David Crosby, one of the founding members of The Byrds and Crosby, Still, Nash & Young has passed away at the age of 81.
The Crosby family released a statement on Thursday.
"It is with great sadness after a long illness, that our beloved David (Croz) Crosby has passed away. He was lovingly surrounded by his wife and soulmate Jan and son Django. Although he is no longer here with us, his humanity and kind soul will continue to guide and inspire us. His legacy will continue to live on through his legendary music. Peace, love, and harmony to all who knew David and those he touched. We will miss him dearly. At this time, we respectfully and kindly ask for privacy as we grieve and try to deal with our profound loss. Thank you for the love and prayers," the Crosby family said in the statement.
His death was surprising to many, as he had recently been active on social media days prior to his passing. One day before his death, on Wednesday, he posted to his Twitter account.
Crosby has had much success in the music business. He was nominated for the Best New Artist Grammy in 1965. Additionally, he was inducted into the Rock and Roll Hall of Fame twice from his time with The Byrds in 1991 and his band Crosby, Stills & Nash in 1997.
As a member of The Byrds, one of his most popular song, "Turn! Turn! Turn!," regained popularity after it was featured in the hit film "Forrest Gump."
The singer's cause of death is unknown. Crosby is survived by his wife, Jan Dance, and his six children.